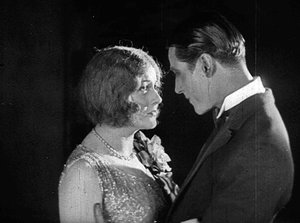 Graham Shirley profiles the filmmaking careers of the McDonagh Sisters: Paulette, Isabel and Phyllis.
'In their capacities as co-producers, leading actor (Isabel), director-writer (Paulette) and art director-publicist (Phyllis), the sisters generated initial success by making films that were Australian variations of popular Hollywood melodramas.
'The McDonaghs' biggest challenges were to cope with the coming of sound to cinema and to tap into sound cinema's rapidly changing audience tastes.'
We honour these pioneering filmmakers from the 1920s and '30s this International Women's Day.
Read the McDonagh Sisters' portrait.
The portrait includes a screenography and a stills gallery which includes stills from their last (lost) feature, Two Minutes Silence (1932).