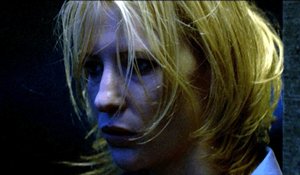 Before Cate Blanchett began her international film career with the title role in Shekhar Kapur's Elizabeth (1998), she starred in four Australian films: Parklands (1996), Paradise Road (1997), Thank God He Met Lizzie (1997) and Oscar and Lucinda (1997).
She has had many diverse and memorable roles on film since then, including Jude (Bob Dylan) in I'm Not There (2007), Galadriel in The Lord of the Rings and The Hobbit trilogies, Tracy in Little Fish (2005) and a comic turn in The Life Aquatic with Steve Zissou (2004).
This week she won her third BAFTA acting prize from the British Academy of Film and Television Arts, for her role as Jeanette 'Jasmine' Francis in Blue Jasmine (2013). Her prior awards were for playing Katharine Hepburn in The Aviator (2004) and Queen Elizabeth I in Elizabeth (1998).
We will find out soon if Blanchett can repeat her BAFTA victory at the American Academy Awards. Blue Jasmine is Blanchett's sixth Oscar nomination. She won Best Supporting Actress for The Aviator and was also nominated for Elizabeth (1998), Notes on a Scandal (2006), Elizabeth: The Golden Age (2007) and I'm Not There (2007).
Blanchett has received the most Oscar nominations of any Australian actor. If she wins in Hollywood on 3 March (Australian time), she will be the first Australian to earn a second Oscar for acting.
Some of Cate's Australian films feature on our home page this week.
See other films on ASO that have won or been nominated for Academy Awards.