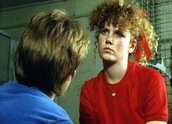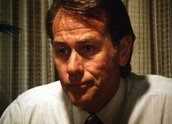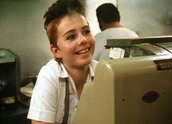 Winners – Room to Move (1985)
Synopsis
This is the story about the unlikely friendship between two girls – one a sporting champion, the other a dancer and an outsider. Carol (Nicole Kidman) is a top runner with great potential and her father runs her training program day and night. Then she meets Angie (Alyssa Cook), the punk new girl, and the two become friends, eating hamburgers at 'The Armpit' where Angie has to work after school. They give each other lots of support and do things together that Carol had always dreamed of. Carol sneaks off to learn dancing with Angie and loves it. She begins to rebel and plans a new life for herself. But the all-important race is coming up – and Carol has to make some decisions. Is she able to give this race all she's got?
Curator's notes
Starring a young Nicole Kidman sporting her trademark curls, this is a story about family relationships and (minor) teenage rebellion. Kidman's co-star Alyssa Cook plays a punky outsider. Both young actors are terrific in their roles and it is fun to see the 1980s school uniforms, particularly the boy's 'Warrick Capper' school shorts. (Footballer Capper was infamous for the tight shorts he wore in the 1980s).The script was criticised by some at the time for undermining parental authority but it is very tame and politely done.
First broadcast in 1985 on Network Ten.