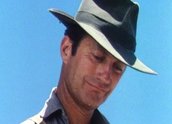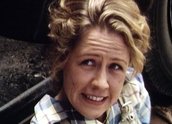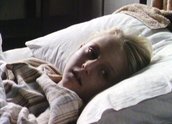 The Shiralee (1987)
Synopsis
Macauley (Bryan Brown) is an itinerant rural worker who grew up the hard way, in an orphanage. Despite having a wife (Lorna Lesley) and child (Rebecca Smart) in the city, he's a loner. He sends them money from his earnings and they see him from time to time. On one of these trips home, he finds his wife in bed with another man and his daughter in a drug-induced sleep. He grabs his daughter from the house and takes her back to the bush. She's his 'shiralee' or burden, which he'll gradually learn to love unconditionally, as she loves him.
Curator's notes
The magic of this miniseries is in the chemistry of Bryan Brown as Macauley and Rebecca Smart as Buster. When they're together on the road, the screen lights up. Macauley (Bryan Brown) is like a coiled spring, ready to attack anyone who crosses him, while Rebecca Smart has a remarkable screen presence as Buster, conveying a fierce attachment to her father that's utterly believable. There's also a fine cast of character actors who typify the people of the bush in times gone by, the swaggie, the shearer, the show people and the travelling boxing show. And that's the essence of this beautifully filmed melodrama. It's the story of an era that was on its way out when the story was written in the 1950s and was already gone at the time the miniseries was made.
The miniseries was made for television by the South Australian Film Commission during the golden decade of television drama, which included the works of Kennedy Miller broadcast on Network Ten, and several historical dramas made by the drama department of the ABC. The SAFC is no longer a production house and since 1994 has been an agency for the promotion, stimulation and development of the film industry.