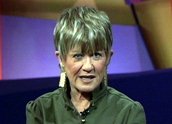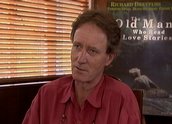 The Movie Show – Episode 4 (2004)
Synopsis
A half-hour magazine program for television with Margaret Pomeranz and David Stratton, the doyens of Australian television movie reviewers. This week they talk about Girl With A Pearl Earring with Colin Firth and Scarlett Johannson and the teen movie 13 with Holly Hunter as the mother of a troubled thirteen-year-old. There's a review of The Butterfly Effect, and a close examination of the new Rolf de Heer film set in South America and starring Richard Dreyfuss, called The Old Man Who Read Love Stories.
Curator's notes
This is the last series of The Movie Show that Margaret and David produced out of SBS. They were shortly to surprise the industry by moving across to the ABC in mid 2004. Their career together on television began at SBS in 1986 and they have always been fulsome in their praise of the organisation that gave them their chance on television. In many ways, they're an odd couple but what keeps the show zinging along is their respect for the art of movie making and their knowledge of the craft not to mention their glorious disagreements about the worth of a particular film. It makes for great television when they have one of their spats and isn't that how movies affect us all, from time to time.
The Movie Show broadcast 40 programs a year for over 18 years from 1986 to 2004.