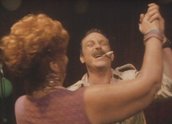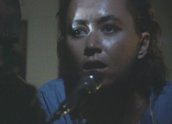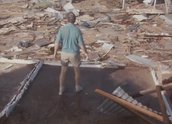 Cyclone Tracy (1986)
Synopsis
It is Christmas Eve, 1974, in the northern Australian city of Darwin. There are warnings of a tropical cyclone approaching, but then there are warnings every summer so this one goes largely ignored. A disparate group of characters prepare for the festive season, unaware of the disaster approaching. Then, over one terrifying night, Cyclone Tracy changes their lives.
When the rain clears and the dust settles, they are left with the task of sifting through the rubble of a ruined city, searching for missing loved ones and clamouring for food, shelter and medical care. With communication lines down, the rest of the country goes on celebrating Christmas, oblivious to the tragedy that has befallen Darwin. At first there is no way out of the city. When help finally arrives, a mass evacuation begins. Darwin seems to no longer exist and her inhabitants are left with a decision: stay and rebuild, or start afresh elsewhere?
Curator's notes
This three-part mini-series is a fictional account of one of Australia's worst natural disasters – a major turning point in the history of the city of Darwin. Northern Territory Library documents state that in Cyclone Tracy's aftermath, officials concluded Darwin had 'effectively ceased to exist as a city'. The cyclone wiped out a majority of the city's buildings, killed 71 people and injured many. In the week after the storm, the population sank from around 45,000 to 10,000. In the following months and years the population recovered but largely through an influx of newcomers. Darwin pre-cyclone had only a small percentage of long-term residents and a large transient population, many of whom didn't go back.
Cyclone Tracy tells this story through the eyes of a group of fictional characters, all of whom have some connection with Connie Hampton (Tracy Mann), the owner of a local pub and hotel. On Christmas Eve, Connie finally pays off her mortgage on the pub and drops her small children off at her mum's house, unaware that the pub will soon be broken apart by the cyclone and that she will spend the following days trying to find her children.
Cyclone Tracy's writers use part one to set up a series of personal narratives such as Connie's, which will be interrupted by the approaching storm. Part two focuses on the cyclone hitting, and part three covers the aftermath. Characters include a drag performer, a con man freshly arrived from Indonesia with a shipment of drugs for a local crime boss, and a truck driver whose elderly mother has just migrated from Greece. Actor Chris Haywood stands out as a washed-up journalist and failed novelist whose decision to take his own life is stalled by Tracy.
One of Cyclone Tracy's strong points is its evocation of Darwin's character and atmosphere before, during and after the cyclone. Darwin, pre-cyclone, is depicted as a multicultural, laidback city, steaming in the tropical heat, full of tin-shed structures, raucous boozing and stoic, no-nonsense types. After setting up this vision, the mini-series brings high production values to the process of tearing it apart. There are some breathtaking scenes of destruction and images of devastation after the storm that have a strong impact. As dazed characters survey the rubble, try to find each other and wait for news from the outside world, Cyclone Tracy also effectively conveys the chaos and bewilderment of a total communication breakdown.
Cyclone Tracy screened on the Nine Network from 5 November 1986.