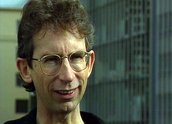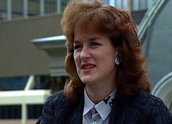 The Book Show – Peter Carey (1992)
Synopsis
In this week's edition of The Book Show, Dinny O'Hearn and Andrea Stretton introduce the show from the Reading Room of the State Library of Victoria. The program begins with an interview with Peter Carey, whose then latest book The Tax Inspector (1991) has just been released in the United States, where he now lives, to excellent reviews.
This episode also features interviews with fiction writer Andrea Goldsmith and with Paul de Seville, the wry recorder of Victorian Melbourne.
Curator's notes
The Book Show is a program about books, writers and the publishing business. Its original presenter was Dinny O'Hearn, who was joined by Andrea Stretton at the beginning of the second series. By series five they're a comfortable fit together. Sadly, Dinny O'Hearn died in 1993, although Andrea Stretton kept the show going and continued its excellent record of quality news and views on writers and writing. Andrea Stretton passed away in 2007.
This is episode 14 of series 5 of The Book Show.