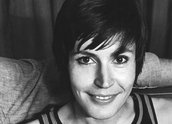 I Am Woman (1972)
Synopsis
Helen Reddy's 'I Am Woman', released in 1972, made her one of the most successful Australian singers worldwide. The song became the unofficial anthem of the women's liberation movement and endures to this day.
Curator's notes
'I Am Woman' was written by Helen Reddy in collaboration with fellow Australian singer-songwriter and guitarist Ray Burton. On first release in 1972 the song failed to get much airplay, but it wasn't long before women across America began ringing their local radio stations requesting the song. 'I Am Woman' quickly became an iconic song representing the hopes, aspirations and growing strength of the Women's Liberation Movement.
In December 1972, it reached the top of the American Billboard charts, the first song by an Australian artist or composer to do so. In accepting her Grammy Award for Female Pop Vocal Performance, Reddy caused a stir by thanking God, 'because she makes everything possible'. The success of 'I Am Woman' made Helen Reddy a huge star worldwide and cemented her place at the forefront of the American pop scene. A string of hits followed over the next five years including, 'Delta Dawn', 'Leave Me Alone (Ruby Red Dress)', 'Angie Baby', 'Ain't No Way to Treat a Lady' and 'You're My World'.
Born in Melbourne, to vaudeville performer parents, she began appearing on stage at a young age. Other members of her family include her half-sister Toni Lamond and nephew Tony Sheldon. The turning point in her career came when she won a talent contest on the long-running TV show Bandstand (1958–72) in 1966. The prize enabled her to move to America where she spent the next four years in New York, Chicago and finally Los Angeles, unsuccessfully attempting to get a recording contract. She was eventually signed by Capitol Records in 1970.
Her first hit came with the release of the single 'I Don't Know How to Love Him' from Jesus Christ Superstar in 1971. Thanks to her husband, Jeff Wald, who worked tirelessly in ringing radio stations pleading for airplay, the single became a hit and reached number 13 on the American charts and number one in Australia. Through the early '70s Helen Reddy was the most successful Australian artist in the tough and lucrative American music scene and one of the most acclaimed female singers of the period.
As well as being a recording artist, Reddy also had a successful career in film, theatre and television. Appearing on film in Airport 1975 (1974) in a role for which she was nominated for a Golden Globe award for Most Promising Newcomer, she has also appeared in numerous stage productions including Shirley Valentine and Blood Brothers and had her own TV show (The Helen Reddy Show, 1973). Throughout the '70s Reddy was a constant presence on American television, guest starring on many successful series including The Love Boat (1977–86) and Fantasy Island (1978–84). Although her popularity waned as new styles of music began to dominate in the late '70s, she continued performing in concert until 2002.
At the peak of her fame and popularity, Reddy was one of the best known and most successful performers in the world. 'I Am Woman' has made her the musical voice of the women's liberation movement and one of the defining voices of the 1970s.
'I Am Woman' was released in Australia late in 1972, charting in the Australian Top 40 on 24 December and eventually climbing as high as No 3 and spending six months in the charts.