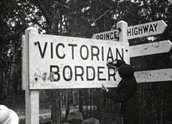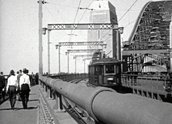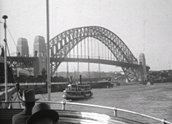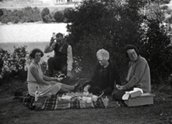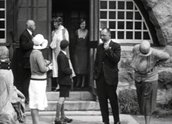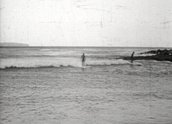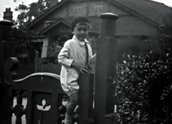 Farey: Opening of Sydney Harbour Bridge (1932)
Synopsis
This home movie includes a diverse range of footage taken by Leslie Francis Farey and features a trip taken by his family who travelled from Melbourne, Victoria to witness the opening of the Sydney Harbour Bridge. It includes the official parade as well as brief footage of Old Parliament House and the Lodge, taken en route as they passed through Canberra.
Curator's notes
Home movie making became possible with the invention of 16mm film in 1923. Since cameras were very expensive, home movie footage generally depicted a narrow spectrum of Australian society. However, it has provided amateur records of significant national events, experienced on the personal level, as seen in this home movie.
Lesley Francis Farey, the cinematographer of this film, was a resident of Victoria, Australia. He has captured part of the official opening of the Sydney Harbour Bridge and the excitement which surrounded it.
Featuring a trip from his home in Victoria to the opening of the Sydney Harbour Bridge, it gives us a sense of the national significance of this event and what it was like to be in the crowd during the official parade.
Family scenes of children playing in a backyard and a picnic by a riverbank are all shot with natural lighting. The subjects sometimes play to the camera, but at other times remain quite unaware of its presence.
This home movie is black-and-white and silent.