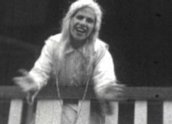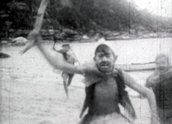 Browne, George: Our movie memories 1928–1934 (1928)
That is George Browne playing the lead role in both of these 'productions' i.e. Juliet and Good Queen Bess. Romeo & Juliet was filmed in and around the Browne family house in Bray Street Cremorne. I'm not exactly sure where the 'Spanish' landed but could be Clifton Gardens or one of the other Inner Sydney Harbour beaches. George used to 'act' in and also film these productions himself. Through out the 40's, 50's and 60's he made a large number of amateur films using family, friends and a number of well known Australian personalities.

D.Browne

#1 from brownwithane – 11 years, 5 months ago.
To comment on this title, you need to be
logged in
.

RSS – Subscribe to an RSS feed of comments on this title. (learn about RSS)