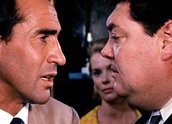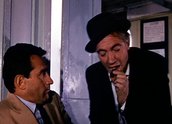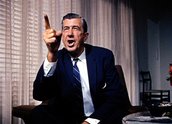 They're a Weird Mob (1966)
Reviews
Reviewed by:

Hoss77 8 years, 7 months ago.




This title is about:
They're a Weird Mob
What I like most about this title:
It's a good flick though I suspect it speaks more to Australians than to others. Whats interesting is all the links to Skippy. Production supervisor Lee Robinson had the original idea for the Skippy tv series. Ed Devereaux and Tony Bonner starred in Skip. John Meillon,Chips Rafferty, Jack Allen guest starred. Jeanie Dryan appeared in the Skippy movie. Skippy cast members Ken James and Liza Goddard also appear. Liza for 3 seconds in the ferry scene, kissing another teen while a drunk is ranting, Ken as a bellhop at the King's Cross hotel.
What I like least is:
The lead actor as an Italian immigrant is mediocre, someone with a feel for comedy such as Peter Sellers could have made this a classic.
I saw this title:
only on this site
When this title was made I was:
In grammar school in New Jersey. A Sydney native classmate mentioned watching while it was being filmed, so I always wanted to see it.
The best place to watch this title would be:
I think it might come across better in a cinema.
This title would be a perfect double bill with:
The Castle
More about Mike Gordeuk
To review this title, you need to be logged in.