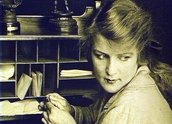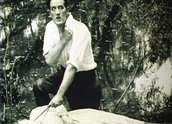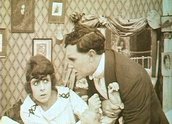 The Woman Suffers (1918)
Was there any music which accompanied these screenings?

#1 from ccj – 14 years, 7 months ago.

In this period there was a variety of ways in which music was used with films. In some instances, though rare in Australia at this time, a score would be provided with the film. More often a song would be released as sheet music and/or a record, but may not have been played during the film screening. Usually, music was selected from sheet music books produced especially for accompanying films, such as 'Motion Picture Moods for Pianists and Organists' by Erno Rapee, and either the film's producers would indicate the recommended music from the book, or the accompanist would make the selection.

In terms of 'The Woman Suffers' we are not aware of any particular score or song associated directly with the film. For for further reading on the subject of music for silent cinema try:
1. Cinema sheet music : a comprehensive listing of published film music from "Squaw Man" (1914) to "Batman" (1989) / by Donald J. Stubblebine.
2. Film music; a summary of the characteristic features of its history, aesthetics, technique; and possible developments. London, Kurt, 1900-1985.
3. Sounds for silents / foreword [by] Lillian Gish. Hofmann, Charles, 1914-
4. Australian performers, Australian performances : a discography from film, TV, theatre, radio, and concert, 1897-1985 / Peter Pinne.
5. Music and the silent film : contexts and case studies, 1895-1924 / Martin Miller Marks
6. The silent cinema in song, 1896-1929 : an illustrated history and catalog of songs inspired by the movies and stars, with a list of recordings / Ken Wlaschin
7. Playing ad lib : improvisatory music in Australia 1836-1970 / John Whiteoak.

Sally Jackson, Moving Image Branch, National Film and Sound Archive

#2 from sazza – 14 years, 7 months ago.
To comment on this title, you need to be
logged in
.

RSS – Subscribe to an RSS feed of comments on this title. (learn about RSS)