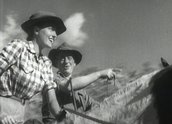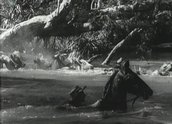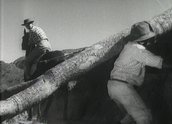 The Overlanders (1946)
Have you the detailed list of the crew;

Cinematographer
Sound recordist
Editor
Wardrobe
etc

Kind Regards

David Woodgate

#1 from koonya10 – 12 years, 2 months ago.

You can access a more detailed list of the crew at the Internet Movie Database: http://www.imdb.com/title/tt0038821/fullcredits.

We would like to include more than just principle credits for each title but we're limited by resources.

Regards, Stephen Groenewegen, Editorial Coordinator for ASO.

#2 from Stephen – 12 years, 2 months ago.

The quote early in the film, is it 'bullets instead of bullets' or am I hearing that wrong?

#3 from allpurpose – 5 years, 7 months ago.

"Bullocks instead of bullets."

#4 from gnome_de_net – 5 years, 5 months ago.
To comment on this title, you need to be
logged in
.

RSS – Subscribe to an RSS feed of comments on this title. (learn about RSS)