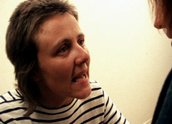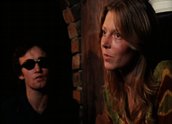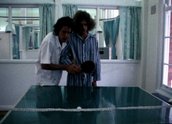 Pure S (1975)
Synopsis
Four young heroin addicts scour the streets of Melbourne in search of some good-quality narcotics – or as they call it, 'pure shit'. In the space of 48 hours, a friend dies of an overdose, they are ripped off by criminals and arrested and assaulted by police. They bungle a break-in, get chased by hooligans and one is sent to a methadone clinic. The search for drugs veers between farce and tragedy, but it never stops.
Curator's notes
Pure S is one of the most radical and notorious films ever made in Australia, an assault on the structures of society as well as its forms of expression. The film is a scabrous comedy, made roughly and on a tiny budget, but with extraordinary energy and commitment.
The script was created from the direct experiences of actors and crew in the Melbourne drug scene, but compressed into a single weekend to increase the urgency. The language and explicit drug use of the film were a direct challenge to the polite style of most other Australian films of the time, and the mainstream media reaction was hostile. A reviewer in the Melbourne Herald called it 'the most evil film that I've ever seen'.
The film was initially banned, then given an R certificate, on the basis that the title was changed from Pure Shit to Pure S. The film was shot for $28,000 and partly funded by the Buoyancy Foundation, a support agency for drug users, to be used as a discussion starter.
The director, Bert Deling, has said it was partly made in opposition to the use of methadone as a treatment for addiction, and never intended for mainstream release: 'I think the problem for Pure Shit in terms of commercialism is that it is dealing with a very primal area, because drugs in this community are much more than a legalistic problem, because they strike at the whole basis of Christian capitalist society'.
Nevertheless, the film developed a strong following among young people, and it remains one of the most unusual and frank films about drug use ever made in Australia.