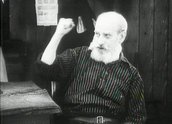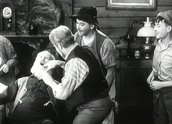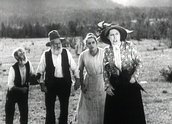 On Our Selection (1932)
Will the DAd and Dave films ever be available for general release on DVD similar to "The Sentimental Bloke". I could not think of a more entertaining box set than the Dad and Dave movies all remastered.

Regards

Tony

#1 from antithesis777 – 10 years, 9 months ago.

I long for the same. I have one I made a DVD on which was the one called Dad & Dave Come to Town with an alternate title. A little choppy, the copy is otherwise enjoyable and fun. I did have information that all Cinesounds(not just Dad& Dave) lack original elements and existing footage came from returns from UK which had edits for double bills in the cinemas. That may not be true. But when I first saw On Our Selection it was very choppy and poor but seeing it many years later the copy was exceedingly better quality.

Your idea is a good one and one I would like to see happen along with other Australian films(and shorts) from the period which are known to be extant.

#2 from moviepas – 10 years, 9 months ago.
To comment on this title, you need to be
logged in
.

RSS – Subscribe to an RSS feed of comments on this title. (learn about RSS)