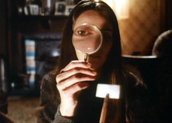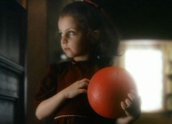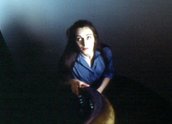 Next of Kin (1982)
Synopsis
Twenty-four-year-old Linda Stevens (Jacki Kerin) inherits Montclare, a country mansion which was turned into a retirement home by her late mother and her sister, Aunt Rita. Strange events described in her mother's diaries – lights and taps turning on by themselves, voices in the night – seem to be recurring. Linda suspects long-serving Montclare housekeeper Connie (Gerda Nicolson) and local physician Dr Barton (Alex Scott) of hiding details of Montclare's finances and the death of Aunt Rita. Turning to boyfriend Barney (John Jarratt) for help, Linda attempts to unlock the mysteries of Montclare.
Curator's notes
Next of Kin is a very 'European' Australian horror thriller. Set in a spooky Hammer Horror-type mansion, moodily lit by cinematographer Gary Hansen and set to a score by German electronic music pioneer Klaus Schulze, its tone is reminiscent of films from the same era made by Italian horror fantasists such as Dario Argento (see Tenebrae, 1982) and Lucio Fulci (see The Beyond, 1981). Although set in that vast physical and psychological space beyond city limits called the Outback (see The Outback on Screen), its menace comes not from what might be 'out there' but from what's lurking in the walls and memories of an old dark house.
One of many obscure Australian genre films to receive attention in the documentary Not Quite Hollywood (2008), Next of Kin was the second and final film (to date) directed by Tony Williams, a New Zealander with a background in commercials and documentaries whose 1977 debut, Solo, was the first official Australia-New Zealand co-production. The New Zealand Film Commission also contributed to the funding of this well-executed tale that keeps its secrets well hidden until the climax.
The atmosphere is unsettling from the moment we meet Linda at a dusty roadside diner near Montclare: an angry father threatens to punish his badly behaved son; a customer is rudely impatient with proprietor Harry (Tommy Dysart of 'Gogomobil' TV commercial fame); and a grisly crime report is on the television news. Methodically building suspense, Williams and co-writer Michael Heath (NZ's The Scarecrow, 1982) offer rational and irrational possibilities for the goings-on at Montclare. Perhaps Linda's mother was right when she wrote in her diaries about 'something evil in this house'. Or does the suspicious behaviour of housekeeper Connie and the evasive Dr Barton hold the key? And what about new patient Mrs Ryan (Bernadette Gibson) and her oddball nephew, Kelvin (Robert Ratti)? The guessing game is intriguing and benefits from some excellent sequences blurring the lines between fantasy, reality and Linda's childhood memories (see clip two).
Although it doesn't quite deliver the full-blown terror the patient build-up promises, and the old folks in the house are used mainly for hit-and-miss comic effect, Next of Kin is a nifty little film with a consistently uneasy ambience and sturdy work by a cast including Jacki Kerin and a young John Jarratt of Wolf Creek (2005) fame. Technically polished and highly imaginative, Next of Kin was all but ignored in Australia yet won Best Director (ahead of Sam Raimi for Evil Dead, 1981) at the Sitges International Festival of Fantastic and Terror Films – one of the most prestigious awards in fantasy cinema.
Next of Kin was released in Australian cinemas in late 1982. Editor Max Lemon received a nomination for Best Achievement in Editing at the 1982 AFI Awards for his work on the film. It was released on DVD in Australia on 1 December 2005 (currently deleted).