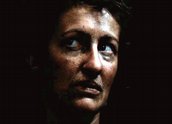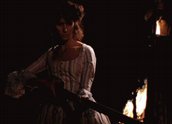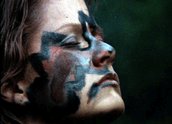 Journey among Women (1977)
Synopsis
In the earliest years of Australian settlement, Elizabeth Harrington, a high-born and headstrong young woman (Jeune Pritchard) helps a group of convict women to escape constant rape by their jailers. They run off into the bush, where a young Aboriginal woman teaches them to adapt. They form a new 'tribe', living off the land without men, but the troopers, led by Elizabeth's spurned fiancee (Martin Phelan), come after them.
Curator's notes
Journey Among Women is very much a product of the heated debates within gender politics of the mid 1970s. It is influenced by separatist feminism, and a desire to reframe Australian history from a more radical perspective, but the making of the film itself became an intense political debate.
Director Tom Cowan set out to make a 'workshopped' film – part scripted, part improvised. Playwright Dorothy Hewett worked on the script until the production ran out of money. Cast and crew camped together at a remote location on Cattai Creek (the Hawkesbury river) for most of the six-week shoot, but this did not necessarily make things harmonious. Indeed, the arguments behind the scenes, including whether a male director should or could make a meaningful film about women, threatened to derail the project.
David Stratton, in The Last New Wave, his book on Australian film in the 1970s, says that the cast members virtually took over the film at one point, directing themselves. The film certainly feels ragged, with little attention to historical detail or nuances of performance. The frequent nudity seems now to have been more political than practical, but it did help to make the film notorious (and popular at the box office). The film perhaps reveals more about the time in which it was made than the period in which it was set – but that was its intention.