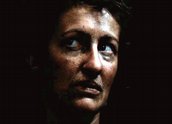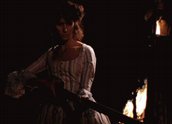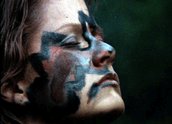 Journey among Women (1977)
I played Emily, the young girl in the first clip, when I was 13-years-old. The film was conceived, by at least some involved, as a feminist 'take' on the early colony. My mother, Dorothy Hewett, was partly responsible for the script. Thankfully the clip you have chosen stops before the rape scene and doesn't include any of the nudity in the film. By the time I was a young woman, men regularly told me they rented this video for porn nights. I recently gave evidence to the Royal Commission into the Sexual Abuse of Children in the Entertainment Industry. I included my experiences on this film and my partially nude (topless) appearances as part of my evidence. Sadly I see it as part of a pattern of sexual abuse in the 1970s. And on International Womens Day it might just be time to say something about it.

#1 from roselilley – 7 years ago.

Thanks Rose for your comments. I didn't know that you gave evidence at the Royal Commission. Good for you!
See Dec 2015 Guardian article: "Journey Among Women rewatched – savagery in racy revenge drama": https://www.theguardian.com/film/2015/dec/20/journey-among-women-rewatched-savagery-in-racy-revenge-drama

Jeni Thornley: http://www.jenithornley.com/


#2 from jenithornley – 6 years, 7 months ago.
To comment on this title, you need to be
logged in
.

RSS – Subscribe to an RSS feed of comments on this title. (learn about RSS)