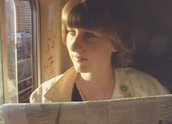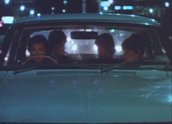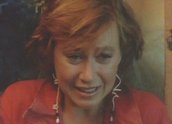 Going Down (1983)
Synopsis
Karli (Tracy Mann) is going to New York to escape her out-of-control life in Sydney. On her last night, three girlfriends take her out on the town. Jackie (Julie Barry) buys some speed at a nightclub as a going away present. Their depressed alcoholic friend Jane (Vera Plevnik) goes off with the members of a glam punk band, while unemployed Ellen (Moira MacLaine-Cross) hooks up with Greg (David Argue), an eccentric man on rollerskates. Drug squad detectives search Karli and Jackie as they leave the club; Karli realises that the $3,000 her father gave her for New York is missing from her bag. She suspects her cynical friend Michael (Esben Storm), an aspiring bohemian, but he denies it.
Michael steals the takings at a benefit dance for the Aboriginal land rights campaign, and offers her half the money. One of the Aboriginal organisers (Gary Foley) catches him in Kings Cross and beats him badly. Jackie has an interview for a job in a brothel, but realises she can't face the work. Ellen and Greg get stoned and head for the beach in a stolen car. Jane accuses Karli of deserting her friends. As dawn breaks, Karli realises that she must go or get stuck in a haze of drugs and booze, like her friends. From separate directions, in varying states of consciousness, the four friends converge on the airport to say goodbye.
Curator's notes
Going Down is one of the few truly independent outsider films of Australian cinema. It was made on the run without government funding, but it reflects a lifestyle that was not uncommon in the major cities in the early 1980s. Hardcore drug culture had been depicted in Pure S (1975), Bert Deling's controversial film about heroin users in Melbourne. Going Down was made eight years later in Sydney, and it has some surface similarities, but a completely different feel and purpose.
This is not a film about the need for drug law reform; it's not even a film about drugs, although there are plenty in use. It's a film about four women leaving behind the feral days of youth, with reluctance and fear. Three of them are always broke, because jobs are scarce, especially for women. Karli has money, courtesy of her generous father, and that is a constant source of tension with her friends. She can make the choice to go to New York and start a new life. The others can't even afford a car. In one night of uncontrolled excess, the movie captures the particular poignancy of their lives, at a period in the life of the city – the early 1980s, before the age of AIDS changed everything.
The script was initially developed by Julie Barry and Moira MacLaine-Cross (both of whom star in the film) with Melissa Woods, who has a credit for additional directing. It was based on their own experiences. The script went through several drafts over 18 months with aspiring director Haydn Keenan. Keenan had produced 27A in 1974, but had not yet made a feature film. 'The synopsis just jumped out at me. It was really lively and broke a number of rules and it had real heart to it', Keenan says. The project was rejected by the funding agencies, but Keenan believes that was not a bad thing. 'It did not go through the process of chopping off the sharp edges that happens when you go through the cultural system.'
Filming began with enough money for only one week's work, but they scraped together enough to complete the shoot. The final injection of funds came from investors who watched a rough cut. Keenan also did extensive test screenings with young audiences in various parts of the city. One of the actresses walked out during shooting and was replaced by Vera Plevnik, who played Jane. Plevnik had appeared on television in The Sullivans (1976–1982). She was killed in a car accident during post-production in 1982.
Tracy Mann was more experienced, with eight years of television and the feature film Hard Knocks (1980) already behind her. Her performance is one of the film's best assets. She's a steadying presence in a film that is often wildly frenetic and loosely structured. Those are also the film's achievements, because they give it a handmade, semi-documentary feel. A lot of young people in the inner suburbs of Sydney and Melbourne were like these four women, but they had rarely seen themselves on Australian screens.
Going Down was a blast of unsanctioned reality, drawn from life. It would never have been made through official channels. Indeed, once it was finished no Australian distributor would release it. Keenan secured a Sydney season at the Roma in George Street, a single independent screen that was known for adventurous programming. Keenan also took a video projector to outer suburban hotels and clubs, showing it to audiences while they were drinking. 'It went down extremely well', he says. It eventually made a small profit, but its reputation as one of the unknown gems of Australian cinema continues to grow.