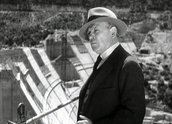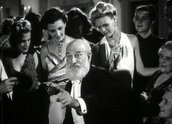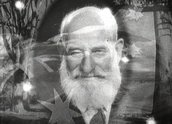 Dad Rudd, MP (1940)
At 0:14, on the right-hand side in the back row, you can see my great great grandfather, John Charles Harwood Killingly II. He's the one who brings his hand up to his chin.

#1 from jkill11 – 12 years, 7 months ago.

My father Roley Callaghan is one of the dancers, he got a part after competing in a dancing competition at the Trocadero for the Red Cross at the start of WWII. I have yet to find him amongst all these male dancers but I will keep trying, his partner was studio model, Rhonda McNamara. My father's name Roley Callaghan, RIP 4.12.2009 aged 96. Dad taught ballroom dancing for the Scully Dance Studio (Tess and Monica Scully).

#2 from callaghan – 11 years, 7 months ago.
To comment on this title, you need to be
logged in
.

RSS – Subscribe to an RSS feed of comments on this title. (learn about RSS)