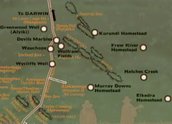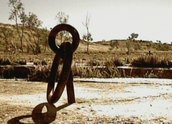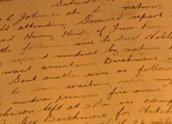 Willaberta Jack (2007)
Synopsis
Two elders tell the story of Willaberta Jack, set within the context of the 'wild west' frontier country of the Northern Territory in the 1920s. A young Aboriginal man, Philomac, deserts his job at Harry Henty's cattle station after Henty brutally beats him and chains him to a post overnight. Henty tracks Philomac to an adjoining station owned by Willaberta Jack.
Willaberta shoots Henty and flees with his wife into the bush, triggering the biggest manhunt on record in the Northern Territory. Willaberta gives himself up and is tried in Darwin. The court finds Willaberta acted in self-defence. A venerated man, Willaberta returns home to his wife but is finally poisoned by non-Aboriginal people who are upset with the verdict.
Curator's notes
This film places an Aboriginal oral history of a significant event in Northern Territory history on the record. It provides the Aboriginal side of the story and creates balance within the national historic document.
The storytellers are two elders – senior Alyawarre man Donald Kemarr Thompson and Alec Petyarr Peterson – who recount the story as told to them by their old people. The film revisits the sites where the story took place, as Thompson explains how the events surrounding the incident unfolded.
This is a story of both victory and defeat as Willaberta Jack wins his case and is acquitted of the murder of Harry Henty. He becomes a hero to his people for standing up to Henty only to be poisoned by disgruntled whites, displeased with the legal outcome. He wins the battle in the court but loses his life in the ongoing war perpetrated by the settlers.
The ABC 
broadcast Willaberta Jack in 2007 and in the same year the film was nominated for best documentary at the Winnipeg Indigenous Film Festival. It also screened at the Garma Festival, the ImagineNATIVE Film Festival in Canada and the Aotearoa Film Festival in New Zealand.