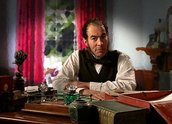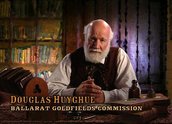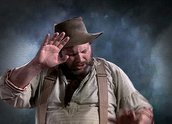 Riot or Revolution (2005)
Synopsis
A partly dramatised documentary about the Eureka Stockade in colonial Victoria. The civil revolt was triggered by the government's imposition of a gold licence for gold miners. The documentary consists of photographs and drawings of the event, some dramatic recreations, imaginative use of sound effects, and statements from experts like Thomas Keneally, Professor Geoffrey Blainey and historians, Weston Bate and Dr Anne Beggs Sunter.
Curator's notes
The conflict is described as the result of a fledgling Government feeling the need to assert excessive authority in order to enforce the principles of law and order in a new colony, where the rules of a civilised society are not yet deeply entrenched.
Filmmaker Don Parham has enlivened the story of Eureka with the dexterous use of actors and illustrations.