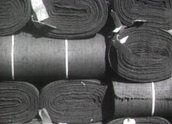 Australia Prepared (c.1916)
My Grandfather JBR Harrison of Harrison's Electro Pictures in South Australia would have shown this film. He was showing pictures from at least 1911 to 1916, which I am currently researching. I am going through the TROVE Website at the moment to record the titles of all the films he screened. He had the "hills circuit" - Murray Bridge, Renmark, Victor Harbor, Mannum, Stathalbyn etc. He teamed up with the Griffin Bros, but they must have went their separate ways about 1916. My Grandfather was also a motor engineering learning his trade at the Adelaide School of Minds. He could make any part for a car & also was a car dealer for cars like the Overlander, Willy's Knight etc. Until recently looking him up on Trove I had no idea how well known he was in his day as a "Picture Show Man". I thought it was a small sideline. I think he did quite well. In the 1920's I know he moved to Maitland SA. Trove has not scanned anything after 1916 re the EHarrison's Electro Picture so I cannot fully search to find out when he gave the Picture Show business away. I stumbled across your site while researching my Grandfather. Once I have compiled the full list of the films he screened, I must view the ones you have on file. Love your site!!!!
Kind Regards
Carmel Bridgart

Best Wishes

#1 from CarmelKarmel – 7 years, 5 months ago.
To comment on this title, you need to be
logged in
.

RSS – Subscribe to an RSS feed of comments on this title. (learn about RSS)