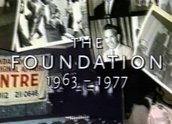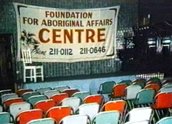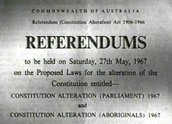 The Foundation 1963–1977 (2002)
Synopsis
A documentary that intercuts interviews with historical footage to tell the history of The Foundation of Aboriginal Affairs, an organisation significant in the push for the 1967 referendum in which Aboriginal peoples were given the vote.
Curator's notes
The Foundation is an interesting account of the development of an Indigenous political resistance that eventually led to Indigenous representation within government policy as well as in the social consciousness. The Foundation essentially documents the centralisation of an organised resistance and the self-determination that allowed Indigenous peoples to harness resources to provide services to Indigenous peoples in need of assistance.
The Foundation illustrates the passion of a generation who moved to provide a support network for fellow Indigenous peoples in an era before governmental assistance. An effective support structure was established that promoted Indigenous individuals within society while not losing the sense of community, and Indigenous peoples moving to the city could feel supported politically, culturally and socially.