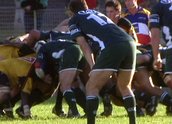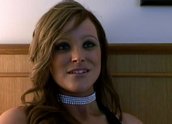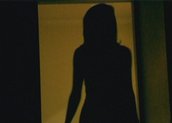 Footy Chicks (2006)
Synopsis
Footy Chicks enters the world of AFL, league and union footballers and the women who pursue them. It explores the heady mix of alcohol, peer pressure and sexual desire, and the slippery boundary between having a good time and going too far. The film follows three 'footy chicks' – Christie, Erika and Hayley – during the course of the 2005 football season and includes their reflections on sexuality, gender relations and the game of finding a man. Observational footage is combined with stylised re-enactments and dramatisations and includes interviews with academics, sports professionals and social workers as well as the testimonies of both current and former football players.
Curator's notes
Filmmakers Rebecca Barry and Michaela Perske made Footy Chicks not long after a stream of sexual assault allegations against AFL and NRL players hit the headlines. The widely-publicised allegations provoked public debate about acceptable behaviour, especially amongst groups of high profile men who were influential as male role models, and brought attention to the darker side of football culture. But these debates also inspired questions about the women who pursue these men. Barry and Perske investigate both sides in a compelling and insightful documentary. They present a range of perspectives on the attraction that footy culture holds for its young, intelligent and sexually confident female fans and the challenges that hegemonic masculinity and peer pressure pose for the young male players.
Academics Dr Clifford Evers (Gender Studies lecturer at the University of Sydney) and media studies lecturer Professor Catharine Lumby provide a sociological angle on the subject (see clip one and clip three) while Karen Willis from the NSW Rape Crisis Centre and footballer chaperone David Millward place these observations within a very real context. These views are balanced by the no less perceptive insights of the 'footy chicks' themselves (see clip two) and some of the players who have had brief encounters with their fans. Public profile, status, sex appeal, power, gender relations and the thrill of the game (on and off the field) are all investigated and unpacked to reveal the complexity of the culture that these people inhabit. The film's greatest achievement is that it doesn't draw any pat conclusions or offer simple answers. Instead, it poses questions for the viewer to consider long after the final whistle has blown.
Footy Chicks premiered at the Sydney Film Festival on 15 June 2006 and was broadcast on SBS television on 29 September 2006.