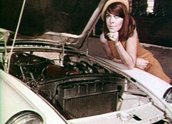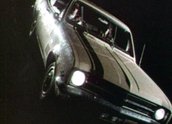 General Motors Holden – Monaro, Three New Models (1968)
Synopsis
This is a two-part television advertisement for the 1968 Holden HK Monaro coupe.
Curator's notes
The 1968 'new generation' of Holdens saw the release of their first two-door sports coupe, the 'Monaro' (from an Aboriginal word meaning 'high plain' or 'high plateau'). It proved to be one of the most popular and enduring GMH cars. The Monaro GTS combined a sleek appearance with sporty handling and power at a price much lower than similar imports. The Monaro's sporting image was assisted by high-profile Holden racing drivers such as Norm Beechey (see clip one). Three variations, each with a slightly different appeal, were available – the Monaro, Monaro GTS and Monaro GTS 327 (see clip two). This ad also signified a shift in Holden advertising away from emphasising reliability, functionality and economy to marketing the car more as an object of desire.
The advertisement boasts one of the most recognisable voices in Australian broadcasting – that of John Laws, who narrated a variety of ads in the 1960s and '70s, including for Holden. His persuasive voice endorsed a range of other products at the time including Cadbury Roses chocolates, Ampol oil, Lux soap and Mortein fly spray, to name a few.