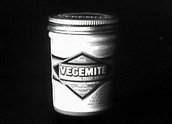 Happy Little Vegemites (1959)
Reviews
Reviewed by:

321 12 years, 11 months ago.





This title is about:
Hi I am Marilyn Taylor of The Taylor Sisters. Had fun recording this jingle 2 or 3 times as the tapes wore out for radio.(the good old days) Did this video clip at Cinesound in Balmain. It used to be on at the cinema before movie.The other kids were from my dancing School (Thelma Duff School of Dancing )Rozelle. Veronica's Surname was Macintyre I think I recall. Elsie Dobbs co teacher's niece. Wow lots of memories & all good
What I like most about this title:
Happy memories
What I like least is:
I still eat Vegemite yummy
I saw this title:
in the cinema
This title would be a perfect double bill with:
keep eating vegemite
More about marilyn Dean
To review this title, you need to be logged in.