Frank Hurley
15 October 1885 – 16 January 1962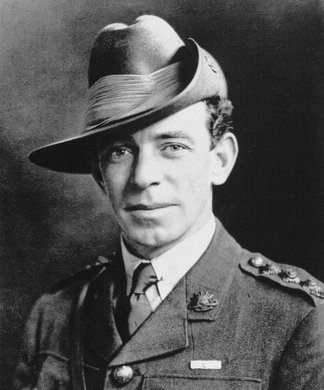 See also
Related people
Related events
Paul Byrnes takes a look at the amazing life of Frank Hurley: photographer, adventurer, filmmaker.
In late 1911, over 100 years ago, James Francis Hurley was a man beset by troubles. His business as a postcard photographer in Sydney was bankrupt: he owed more than £1000 to the two major photographic suppliers and he had little chance of repaying the debt. He now pinned his hopes on a job that promised both escape and adventure, but that too was problematic. Hurley wanted to go with the geologist Douglas Mawson to Antarctica, as official photographer on the Australasian Antarctic Expedition (AAE), the first Australian venture into the unknown continent. Mawson understood the potential for cinematography and photographs to contribute to the costs and fame of his expedition, but he was quite unsure of Hurley's fitness for the job.
A passion for photography
Frank Hurley was by then 25 years old. He had already spent almost half of his life in the workforce. He had run away from the family home in the inner-city Sydney suburb of Glebe when he was just 13, taking a job at the ironworks in Lithgow, New South Wales, beyond the Blue Mountains. Two years later he returned to the family, went back to school at night and took an apprenticeship as an electrical fitter and instrument maker in the lighting branch of the New South Wales Telegraphic Department. Somewhere between the blast furnace and the night school, he developed a passion for photography, which he largely taught himself. According to his biographer Alasdair McGregor, in Frank Hurley: A Photographer's Life (2004, Viking, ISBN 978 0 67007 351 1), he shot his first professional assignment in 1904. He was 19 and certain that he had found his vocation.
Hurley's technical skills developed fast, but he already had another necessary trait, a sense of daring. His first images were published in the Australasian Photographic Review in 1905, a series of dramatic pictures of breaking waves on the Sydney coastline, obtained at considerable personal risk. He became an expert in photographic chemistry and manipulation, publishing papers in local journals and lecturing at camera clubs. He particularly liked working in the darkroom, where he developed considerable skill at combining parts of different negatives to form one composite image. His skill in this area haunts his reputation to this day, because it raises doubts about the credibility of some of his most famous images.
Hurley's father, Harrison Hurley, was a prominent trade unionist, who had been secretary of the Printing Trades Federation. He underwrote his son's entry into the postcard business around 1905 or 1906. Frank became a partner, with Henry Cave, in a busy studio producing large numbers of postcard views. For the next few years, Frank Hurley refined his craft through a tough work schedule – up to 16 hours a day, seven days a week, according to his own account. Still the business was barely, if at all, profitable. Harrison Hurley died in late 1907, struck down by a heart attack at 56. That left his son Frank without financial support. Cave retired, but the debts remained.
Meeting Mawson
By January 1911, when Mawson announced his expedition plans, Hurley was close to broke. His friend Henri Mallard, who worked for Harringtons Ltd, a photographic shop, declined Mawson's offer to become the expedition photographer. He suggested that Mawson take Frank Hurley instead. Mallard was also instrumental in convincing Harringtons to forgive Hurley's debts.
In later years, Hurley invented a colourful story about how he got Mawson to take him. He wrote that he bribed a station-master in Sydney to allow him into Mawson's first class cabin on a train to Adelaide. Hurley claimed he persuaded Mawson during the two hours between Sydney's Central Station and Moss Vale.
In fact, Douglas Mawson proceeded with typical caution in the appointment of Hurley. One reason was that Hurley's mother, Margaret, had written to Mawson pleading with him not to take her son to Antarctica. 'He has lung trouble so bad that if he started I do not think he would come back and in justice to myself I think you should put him right out of your mind,' Mrs Hurley wrote. Mawson was concerned that she meant tuberculosis, a major threat in 1911. He insisted that Hurley prove his medical fitness through thorough testing. He also sent him for training with the newsreel company, Gaumont, because Hurley had no experience shooting moving images. He would not confirm his appointment until Gaumont's best experts vouched for Hurley's new skills.
Frank Hurley never knew about his mother's letter. When the Mawson expedition left Hobart on 2 December 1911 on the SY Aurora, Hurley was aboard, shooting the departure. He was by now 26 years old, and about to begin a journey that would make his reputation and define the rest of his life.
An unreliable witness
This account of how Hurley joined Mawson's expedition tells us a lot about Frank Hurley. It contains the sense of adventure, the brashness, the sign of an iron will. It also contains the rampant exaggeration, not to mention blatant untruths, that characterised much of his own version of events. With any aspect of Hurley's adventurous life, truth and legend are hard to separate. It's fair to say he was keener on one than the other.
He kept diaries throughout his life, but he was an unreliable witness, writing about himself in a breathless manner, as if starring in a boy's adventure book. Having left school at 13, he had limited formal schooling, but his diaries are written in an intrepid style, in which he is generally modestly heroic. Alasdair McGregor points out in his biography that young boys all over the British Empire were raised on these kinds of adventure narratives, with a lofty set of ideals: fair play, stoicism, courage, loyalty. Hurley took these tales as a kind of template for his own life, and he succeeded to a large extent in becoming not just a great photographer, but a great adventurer. It was a prodigious act of self-creation for a boy from fairly modest origins. And once established, the reputation had to be defended and extended.
Even without the embellishment, Hurley did have a remarkable life, during which he created a large legacy of important work. His photographs of Antarctica, during this expedition with Mawson (1911-14) and then with the Irish-born Ernest Shackleton (the Trans-Antarctic Expedition of 1914-16), are amongst the most beautiful and dramatic images from the heroic age of Antarctic exploration. He took the famous shots of Shackleton's ship HMS Endurance breaking apart in the grip of polar ice.
He then lived for a year with the rest of the Endurance crew, huddled beneath two upturned boats on Elephant Island, as Shackleton sailed north to get help. Hurley took the picture of Shackleton departing the island on a tiny boat, the James Caird, on what became one of the most famous and daring voyages in maritime history. Hurley also brought back significant film footage from both the Mawson and Shackleton expeditions. To varying degrees, the assemblies of these films were shown all over the world, sometimes with Hurley providing a live narration in the theatre. These films also helped to make him famous.
In 1917, Hurley went from the frozen south to the Western Front in France, as an official Australian war photographer, along with his new friend and fellow polar explorer, Hubert Wilkins. Hurley's photographs from France and the Middle East during the First World War were controversial, influential and graphic. They continue to be reproduced whenever writers look for images that typify the worst of that war.
He continued exploring after the war, shooting documentary films in exotic and largely unexplored parts of New Guinea, then turning to feature film production. In the early 1930s, he was the chief cameraman at Cinesound, Australia's most important film production house. He was by then world famous – not just the most famous photographer in Australia, but the most famous Australian photographer. In the Second World War, he returned to the Middle East as an official photographer once more. In later years, he was an energetic nature and landscape photographer, turning his pictures into books and calendars. Throughout the 1950s, his sales in both of these forms were prolific. For Australians in this period, he was the only photographer many of them could name.
At the same time, his reputation has never been uncontested. His photographs were controversial as early as 1917, when he clashed with the Australian war correspondent Charles Bean, over the 'faking' of battle images. He has never been considered one of the great art photographers of the 20th century in Australia, although he was certainly one of the more successful commercial photographers.
Commercial instincts
In a sense, his commercial instincts were the source of his success. They drove him harder and further in the pursuit of the perfect picture. His shipmates on Mawson's ship Aurora, and later on the Endurance, would marvel at the lengths he was prepared to go to in pursuit of good images.
At the same time, those instincts have undermined the reputation of some of his work, because he was prepared to be economical with the truth if it made for a better picture. An example is the famous picture of Shackleton returning to Elephant Island, after his epic voyage on the James Caird. Hurley took no such picture – he simply took a negative shot of the day Shackleton and six men left the island, doctored it in the darkroom and re-captioned it as the arrival shot he sorely needed to satisfy the British newspapers. Alasdair McGregor calls this 'an act of inexplicable vandalism', but it was not an isolated incident.
Hurley may have projected himself as a boy's own adventurer, but his eye was always on the marketplace. The difficult apprenticeship in postcards in Sydney had cemented a strong commercial instinct. He never lost that, even when his task was not strictly commercial. It brought him into serious conflict with both Mawson and Shackleton during and after the Antarctic expeditions, and again in 1917, when he arrived on the Western Front as an official Australian war photographer.
War photographer
Australian had no official photographers during the first years of the Great War. The official correspondent, CEW (Charles) Bean, took more than 700 photographs during the Gallipoli campaign in 1915, but he was forbidden to use his camera once the Australians moved to France in 1916. Bean faced disinterest from the British War Office when he complained: they told him he was free to use British photographers on loan, but that was unsatisfactory. Bean's diaries outline in increasingly cranky detail the shortcomings of the British photographers he was forced to use before the appointment of the Australian photographers (see AWM Western Front collection).
Bean saw photographs as an important part of the historical record, but the British cameramen he was sent throughout 1916 were focused on British newspapers. They saw their task as providing pictures for propaganda and daily news value, rather than history.
When Hurley arrived in France in late August 1917 with Hubert Wilkins, Charles Bean thought his prayers had been answered. Both men were self-taught photographers and both had been hardened by polar exploration. Wilkins had spent three years in the Arctic with the ill-fated 1913 Canadian expedition led by Vilhjalmur Steffansson, during which he had come close to dying. Hurley had courted death in the Antarctic with Shackleton.
He had returned to London in late 1916, by which time the war was at a critical stage, but Hurley did not immediately enlist. Instead, he returned to South Georgia island, in the south Atlantic, to secure more footage of wildlife. He felt this was needed to make his Shackleton film more commercial – another example of Hurley the businessman. This work occupied nine months, until August 1917, during which time some of the other men he had known from the Mawson and Shackleton expeditions had died on French and Belgian battlefields.
Hurley had done a similar thing in 1913, when he returned to Australia from the Mawson expedition (see Australia Today – Antarctic Pioneers, 1963). Mawson had been left behind on the ice, after an epic and tragic journey back to his base at Cape Denison, following the deaths of his two companions. Mawson arrived back at the hut as the ship sailed away.
His rescue would have to wait another year, and he desperately needed Hurley's films to contribute to rescue funds. Instead, Hurley took a job photographing cultural life in Java for the Dutch Steam Packet Company. The screenings in Australia of the Mawson films took place without him, and the meagre returns contributed little to the rescue fund. Mawson resented this side trip to Java for a long time afterwards. Hurley, for his part, thought that he had been denied a decent share of the returns from his efforts with Mawson. The two men quarrelled bitterly in London in early 1917, although both wished to avoid a complete rupture.
At the Front
Hurley and Wilkins crossed to France on 21 August 1917, to be met by Charles Bean, who had the same honorary rank of Captain, but almost three years of continuous war experience behind him. Bean had foreseen the need to divide their tasks. Captain Hurley was the senior photographer, even though Wilkins had covered the 1912 war in the Balkans as a newsreel cameraman. Hurley was to focus on the needs of daily propaganda and press. Wilkins was to be the photographer of record, working more closely with Bean to document all of the Australian units and their battlefields.
The partnership between Bean and Wilkins lasted through to the end of war in late 1918 and resulted in much valuable work, both still photography and moving images. The relationship between Bean and Hurley foundered soon after they began working together. Hurley tried repeatedly to make single images that encapsulated all the drama of warfare, but he felt the task was impossible. Instead, he turned to the darkroom, to create composite images, using parts of different negatives, as he had done for his Antarctic work. These composite images are indeed striking, but Bean was appalled.
He regarded them as fakes and forbade Hurley from exhibiting them. Hurley retaliated swiftly by resigning his commission. He then took his case secretly to the British general in command of the Australian forces, Sir William Birdwood. Birdwood negotiated a compromise, which allowed six composites to be included in an upcoming exhibition of photographs depicting the Australians in France and the Middle East. Hurley retracted his resignation, but the rupture was final. He left in December for the Middle East, in order to photograph Australian operations there, for the same exhibition.
Charles Bean discovered soon after that the Canadian press baron, Lord Beaverbrook (whose real name was Max Aitken) had plans to gather control of all British photographers – including the Australians – under his growing apparatus for official propaganda, based in London. In effect, this would wrest Hurley from beneath Charles Bean's command, so he could take photographs for the Canadians. Beaverbrook had no qualms about the use of composites. That raises the question of what Hurley already knew about Beaverbrook's plans, and whether he was part of the plot.
Whether he was or not, Bean moved swiftly to head off the Canadian. At a meeting in London with Beaverbrook, Bean declared that the Australian photographers were under Bean's control and would remain so. That effectively prevented Hurley from jumping ship (see The Australians' Final Campaign in 1918, c1919, for more detail on this incident).
The result of this skirmish is that Fighting in Flanders (1917) is the only film of Australia's work on the Western Front in which Hurley's contribution is significant. It was filmed around the Third Battle of Ypres, also known as the battle for Passchendaele, one of the bloodiest conflicts of the war, throughout September 1917.
In this film, there is a big difference in the quality of the cinematography, in comparison to the films shot by non-Australian photographers in 1916 and the earlier part of 1917. The scenes are more graphic and pictorial, and much of that quality is the work of Frank Hurley. He was the senior photographer in this period and his diaries record a frenetic amount of work as the battle progressed.
Risktaking and ingenuity
Both Hurley and Wilkins soon became renowned for the risks they took, trying to get footage of exploding shells as they fell. They were nearly killed on several occasions, and became known to some troops as 'the mad photographers'. In his diary for 26 September, Hurley wrote:
'Yesterday we damned near succeeded in having an end made to ourselves. In spite of heavy shelling by the Boche we made an endeavour to secure a number of shell-burst pictures. Many of the shells broke only a few score of paces away, so that we had to throw ourselves into shell holes to avoid splinters … I took two pictures by hiding in a dugout, and then rushing out and snapping. [One of these shells hit a dump of 4.5 shells, and] Up went timber, stones, shells and everything else in the vicinity … The frightful concussion absolutely winded us but we escaped injury and made off through mud and water as fast as we possibly could. Egad, I've never heard such a row in my life.'
Hurley continued to 'improve' the truth in his work in the Middle East, away from the strict supervision of Charles Bean. Early in 1918, he re-enacted the charge of the 4th Australian Light Horse brigade at Beersheba with two regiments of borrowed troops – possibly more than took part in the real event on October 31, 1917 (see The Lighthorsemen, 1987, for another version of this charge).
He borrowed 20 troopers to parade through the streets of recently occupied Jerusalem, even though no Australian troops had taken part in its capture. He reasoned that pictures of Jerusalem without Australian troops would not hold much 'military or public interest'. He also took his first flight in an aeroplane, something that had a profound effect (see clip from The Australian Flying Corps in France, England and Palestine, 1919).
The Australian Flying Corps clip is a good example of Hurley's ingenuity and doggedness in pursuit of a good shot. He fashioned a brace to attach the camera to the observer's cockpit, using rubber pads to minimise vibration. The pilot was the soon-to-be-famous Ross Smith, an Australian ace. In 1919, Smith and his brother Keith would become the first to fly an aircraft from Britain to Australia. Hurley joined them when they reached western Queensland, and captured some early aerial shots of Sydney (see Ross Smith's Flight from London to Australia, 1919).
Exhibition and marriage
Egypt and Palestine were good to Hurley. In Cairo, he met and fell in love with a young singer from a light opera company, Antoinette Roslyn Thierault-Leighton. She was 22, he was 32. They were married on 11 April 1918, at the Australian barracks in Cairo, Hurley wearing an Australian Light Horse uniform, complete with emu feather in his hat. He soon left for England to prepare his pictures for the Australian war exhibition, which would include the six controversial composites.
Hurley was well represented in this historic exhibition of photography and pictures by the official war artists – too well, according to Bean, who saw it in June. 'His name is on every picture with few exceptions – including some that Wilkins took; and what should be a fine monument to the sacrifice of Australians in France is rather an advertisement for Hurley,' he fumed in his diary. Bean was smarting from another grievance: he had discovered that Hurley had tried to smuggle some colour negatives out of France without submitting them to the military censor, a major breach of discipline.
Hurley was determined that the London exhibition should be seen in Australia. Bean was just as determined that Hurley would not have management of the exhibition at home. Hurley resigned, disgusted with the way he had been treated by the army, the Australian consular authorities, and Bean. 'I have washed my hands absolutely with the AIF and will not be identified with, nor give any further efforts on their behalf,' he wrote. This was not entirely true: he retained the honorary title of 'Captain' Hurley for the rest of his life, and used it proudly. 'Cap' became his nickname.
Hurley returned to Australia early in 1919, with his new and exotic wife heavily pregnant with what would turn out to be twin girls. He was determined to continue with an adventurous life that would support his new family and extend his already considerable fame, preferably with a significant gain in wealth. He pursued a number of business opportunities, but he lacked the patience and attention to detail that might have made them a success. He was impulsive and prone to grandiose plans that were less than fully developed. He quarrelled with most of his partners in business, including Shackleton and Mawson, although he and Mawson continued to respect each other's talents.
Under Siege
When Mawson mounted his British, Australian and New Zealand Antarctic Research (BANZAR) expeditions in 1929 and 1931, Hurley went as official photographer.
This produced another expedition film, Siege of the South (1931), in which we hear Hurley's own voice, recorded as narration with the new sound-on-film technology. Hurley was an expert narrator by this time, having done it hundreds of times during live performances of his earlier Antarctic films, and for the curious travelogue films he made in Papua during the early 1920s (see Pearls and Savages, 1921). In Siege of the South, we hear the exaggerated rolling 'r's of Captain Hurley the showman. This is not the accent of a working-class boy who left school at 13.
This film finally broke the relationship between Mawson and Hurley. Mawson blamed Hurley for the film's poor returns, and for the way that Hurley trivialised the expedition, in a vain attempt to make the film palatable for children and school groups. Mawson never forgave him for introducing a cartoon Mickey Mouse to what was supposed to be a film about the expedition's scientific achievements. By 1940, Mawson was threatening him with legal action for breach of contract.
The failure of Siege of the South (1931) coincided with the rise of the Depression, and the collapse, through plummeting box office, of Australia's Union Theatres, run by the wily showman Stuart Doyle. From the ashes of that company, Doyle refinanced and renamed the company Greater Union, a conglomerate with interests in film production, exhibition, distribution, radio and dance halls. Hurley would spend most of the 1930s working for that company, in one venture or another. It was the one period in his life of regular employment. This period was also unusual in that he spent more time at home with his family, after the long absences of the 1920s.
Hurley's first task for Greater Union was a series of shorts, to be shown in support of major features, but Hurley had trouble curbing his photographic ambitions. For his film about the building of the Sydney Harbour Bridge, Symphony in Steel (1932), he shot approximately 18,000 feet of negative, of which 1000 feet was used. For Fire Guardians (1932), the hilariously odd dramatisation of firefighting techniques through the centuries, he re-burned the Cumberland Paper Mills, site of a previous spectacular fire.
Cinesound cinematography
In mid-1932, Hurley joined Cinesound productions, the production arm of Greater Union, at the suggestion of Stuart Doyle. The new studio was a major gamble for Doyle, but it paid off with the first film, On Our Selection (1932), directed by Ken G Hall. Hurley joined as director of cinematography on Hall's second feature, The Squatter's Daughter (1933), a spectacular rural melodrama that also called for a fiery finale. The story of how Hurley and Hall used highly flammable nitrate film to set fire to bushland west of Sydney is part of film industry folklore, but it yielded realistic results.
Hurley's next film for Cinesound was The Silence of Dean Maitland (1934), a much more studio-bound production in which Hurley demonstrated his command of studio lighting. Hurley continued as chief cameraman for the next four years, shooting all or part of Ken Hall's features: Strike Me Lucky (1934), featuring comedian Roy Rene; Grandad Rudd with Bert Bailey (early 1935); Orphan of the Wilderness (1936); and parts of Thoroughbred (1936), Lovers and Luggers (1937), and Tall Timbers (1937).
He was increasingly sidelined after Hall visited Hollywood in late 1935. Hall came back determined to change the visual style of Cinesound's movies. He had become frustrated with Hurley's 'hard' style in which large amounts of light were thrown at the subject in order to achieve the maximum depth of field, producing great sharpness. That was a natural instinct for a photographer like Hurley, but styles were changing. American movies were moving to a more luminous soft focus look that required less lighting. It was more atmospheric and comfortable for actors, a consideration that never bothered Frank Hurley.
Hall began increasingly to use Hurley's former deputy, George Heath, a young cinematographer with a firm grasp on the new style. Hurley was put in charge of a new unit, producing sponsored documentaries. He was able to run his own show, which may have suited him more than working under a director. Still, it was a relegation and that would have been painful. By his own standards, he had already come down in the world in taking a paid job. Now he was moved aside for younger men. He was past 50 and in danger of becoming a forgotten man. Luckily, a new war came along.
Second World War correspondent
Hurley was quicker this time to offer his services to his country. He wrote to his friend Sir Henry Gullett, with whom he had worked in Palestine in 1918. Gullett had written part of the Official History of Australia in the War of 1914–1918 and was now Minister for External Affairs in the newly elected conservative government of Robert Menzies. Hurley's offer was nothing if not ambitious. According to biographer Alasdair McGregor, he offered to 'take over all the photographic activities of the AIF at home and on active service'.
Gullett rebuffed him on three separate occasions, believing Hurley was too old to take an active role. As minister in charge of the Department of Information (DoI) through which all war propaganda was administered, Gullett appointed two relatively junior photographers: Damien Parer and an unknown 23-year-old New Zealander, George Silk. Both would distinguish themselves as war photographers. Parer was killed in action in 1944.
Frustrated, Hurley accepted an offer from the Australian Broadcasting Commission to act as a roving correspondent. He would be responsible for a small team sending back news broadcasts, articles and photographs, but he only got as far as Perth. There he received a belated invitation from the government, through the DoI, to take control of all Australian photographic operations in the Middle East.
Sir Henry Gullett had lost External Affairs in a cabinet reshuffle and Menzies appointed Sir Keith Murdoch as his new Director-General of Information. Murdoch was a fan of Hurley's work and remembered his daring in France in 1917. Ken Hall also supported the appointment of Hurley as a way of ensuring an industry presence in the production of newsreels from the war front. Hurley arrived in the Middle East in September 1940 as head of a small unit that included Parer, Silk and a DoI producer and writer, Ron Maslyn Williams. Alan Anderson, a sound recordist from Cinesound, brought the team to five.
Art over news
There were difficulties from the start. The 28-year-old Parer, bursting with ambition, resented Hurley's desire to 'meddle'. 'I find working with Hurley difficult,' he wrote to friends at home. 'He's a good bloke in himself but unfortunately having worked so much on his own he cannot tolerate another man doing a responsible job of work … He must be number 1 on top all the time.'
Alasdair McGregor notes that Hurley was more careful this time than he had been in the first war. 'Though remaining unquestionably courageous, Hurley's amassed years from life's catalogue of miraculous escapes had sobered his approach to danger. He was no longer the war photographer who coolly dodged shells in the wasteland of Ypres.'
Hurley and Anderson spent nearly a month with the Australian troops during the Siege of Tobruk. 'Despite being surrounded by action, Hurley showed a propensity to restage or fake incidents for the camera,' writes McGregor. He dramatised the crash of a Junkers fighter a day after it was shot down by spreading engine sump oil and lighting it, combining footage with two other real raids. Anderson was disgusted by this fakery, as were the soldiers that Hurley enlisted to help him. Relations deteriorated between Hurley and most of his team. At one point he and Anderson refused to speak to each other, communicating through their driver Morrison.
Both Anderson and Parer thought that Hurley's desire to attain 'perfect' images of the war was missing the point. He missed the opportunity in Tobruk to capture the drama of the actual situation, preferring instead to fake it. His approach had always been pictorial, rather than news-oriented, and the younger men were there for news, rather than art. That pictorial instinct had driven him to create the composites in 1917, and restage the charge of Beersheba. A camera was never primarily a tool of reportage for Hurley. That was a fundamental point of difference between him and the younger men.
The unit broke up in early 1942 when the 6th and 7th Divisions of the AIF were recalled to Australia. Parer and Silk went with them to cover the war in New Guinea, but Hurley stayed behind with the 9th Division, making short films that he sent back to an increasingly cool reception at the DoI. Some of his footage of the Battle of El Alamein ended up in the British film Desert Victory (see Australians at War – The Thin Khaki Line, 2002, clip 2), but the department was becoming impatient.
Hurley was supposed to be doing newsreel footage, rather than documentary films, to meet the increasingly urgent public demand for current images. In November 1942, Ken Hall was asked to review Hurley's output in a report for the DoI. Having helped Hurley get the job, Hall now helped to undo him. Most of the material arriving from the Middle East was 'neither spectacular nor did it have story or news value …' he wrote.
'Capt. Hurley … is apparently still labouring under the belief that his stuff is being turned into two-reel featurettes which, as you know, has never been the case. Such material would not be suitable for theatres … Newsreel editors are not looking for artistic camera effects but are looking for NEWS MATERIAL WITH DEFINITE PROPAGANDA VALUE'.
Jumping ship
By the end of 1942, the department had decided to bring Hurley home, without bothering to inform him of the criticisms of his work. Hurley must have known something was up, because he jumped ship. He had good contacts with his British colleagues; they offered him a job as Middle East director of Army Features and Propaganda Films with the British Ministry of Information, on the salary of a lieutenant colonel. He leapt at it.
Hurley wasn't the only one to fall out with the Australian DoI. Damien Parer and George Silk also left in displeasure at the department's niggling and penny-pinching ways. Parer went to work for Paramount News USA, while Silk distinguished himself in Europe as a photographer for Life magazine. Hurley spent the next three-and-a-half years making documentaries for the British, concentrating as much on the cultures of the Middle East as on the war. This work must have satisfied him on some deep level because he stayed in the Middle East until the middle of 1946, nine months after the war had ended. He had more resources at his disposal and far greater access: during this time he met and filmed Churchill, Roosevelt, Stalin and most of the leaders of the Arab world. He had developed a strong attachment to the Middle East in his first sojourn there in 1917.
By the time he returned to Sydney in 1946, he had been away for six years. He had missed a great deal of his family's life, including the marriages of his children and the births of his grandchildren. His daughter Adelie had become the first woman press photographer in Australia. Alasdair McGregor writes that Hurley's wife Antoinette, who had not seen much of her husband throughout the childrens' upbringing, 'had fashioned a void of sadness and disillusionment in her life'. Most of the money Hurley had made during the war was gone. He was 60 and broke.
Photographing Australia
Hurley reacted to his new situation with customary energy. He threw himself into the production of photographic books, rather than moving images. He decided to show Australia to Australians. In effect, he was returning to the postcard business, almost 50 years after he started in photography. The method of publishing had changed, but not his approach. He would spend hours sitting on top of a freezing mountain waiting for the right light for that one great shot he had pre-visualised. His books were soon selling well.
In the spirit of optimism of postwar Australia, Hurley's optimistic, conservative brand of photography based on idyllic views of nature suited the needs of his audience. As ever, Hurley remained a commercial photographer, with a high standard of technical excellence. He was largely unaffected by new trends in photography. He continued to shoot using old-fashioned full plate cameras, confident that they provided the best quality.
Some of these books were bestsellers and the family's finances improved. He was able to buy a house in Collaroy Plateau, a beachside suburb of Sydney, the first home he had owned. The house had an acre of garden, which would occupy much of his spare time. He became a frequent guest as a storyteller on the ABC radio children's segment, The Argonauts Club (1941–72). By 1956, the publisher John Sands was selling 200,000 Frank Hurley calendars each year. He crisscrossed Australia many times on his extended photographic field trips, the last of these in September 1961, when he crossed the Nullarbor Plain from Perth, stopping at Eucla to investigate spectacular limestone caves.
At the age of 75, he descended a 300-foot rope ladder to shoot inside the caves. He was struck by a pain in the chest as he prepared to climb out. It appears that he suffered a heart attack, but he told no-one. In January 1962, after a normal day's work, he sat in his favourite armchair overlooking his garden, and refused to move. He died early the next day, on 16 January, aged 76. A few days before his death, he completed filming of a segment for a documentary called Antarctic Pioneers (1962), using footage he had shot 40 years earlier with Douglas Mawson.
Hurley's Legacy
What then is his legacy? His Antarctic photography is perhaps his greatest body of work, and some of the most important from the heroic age of polar exploration. His photography in the First World War, although controversial, is still brilliantly evocative and graphic, taking us closer to the horrors of the Western Front than any of his contemporaries. Some of his moving images from this period are also remarkably powerful.
His films from the 1920s in Papua are compromised by the buccaneering way in which they were obtained, but they contain valuable ethnographic records. His work at Cinesound in the 1930s remains impressive. His sense of daring and his insistence on technical excellence helped to make the early Cinesound films spectacular and popular. His work as a cameraman in the Second World War is perhaps less noteworthy, but that's open to debate. He was by then an older man, disillusioned with the excitement of war. It's hard to blame him for not wanting to die for the sake of a shot, as happened to Damien Parer in 1944.
Hurley never claimed to be a news photographer. He was a pictorialist, concerned with the beauty of each image, both as a work of art and craft and as a commercial item. The same instincts that made his work memorable and saleable in the short term, tended to damage his reputation in the long term. 'Doing anything for the shot' meant that he was prepared to 'assist' reality, to make an image better. He was hardly alone in that practice, but the controversy about composites and fakery has certainly damaged the reputation he worked hard to establish. And even if those criticisms are justified, they do not negate a lifetime's work.
Hurley led a remarkable life, the kind of boy's own adventure he dreamed of as a youngster. He took enormous risks and was lucky to survive; he became one of the greatest photographers of his time, if that time is the second decade of the 20th Century. The best of that work is timeless, powerful and remarkably beautiful.
Top image: Studio portrait of Captain Frank Hurley c1917. Source: Australian War Memorial, AWM P04060.001.
External Links
Citations
Mawson - A Life (1999)
Ayres, Phillip
Publisher: Melbourne : Melbourne University Press ISBN 0522850782
The Home of the Blizzard (1996)
Mawson, Sir Douglas
Publisher: South Australia : Wakefield Press ISBN 1862543771
War Cameraman: the story of Damien Parer (1994)
McDonald, Neil
Publisher: Port Melbourne : Lothian ISBN 0850913411
Frank Hurley: A photographer's life (2004)
McGregor, Alasdair
Publisher: Camberwell : Viking ISBN 0670888958
The Last Explorer: Hubert Wilkins Australia's Unknown Hero (2005)
Nasht, Simon
Publisher: Sydney : Hachette/Hodder & New York : Arcade Publishing ISBN 0733618316