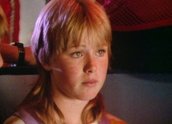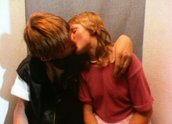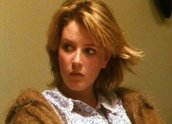 Winners – Just Friends (1985)
Synopsis
Thirteen-year-old Susan (Sherie Graham) has just moved to a new part of town. She's practising her skills at the local roller skating rink when Buzz (Mitch Ambrose), the prince of the rink, spots the talented newcomer and moves in on her. Susan joins Buzz and his gang – Francine (Shanti Gudgeon), Mags (Julie Stepancic) and Julio (Paul Wheller) – but doesn't know what she is letting herself in for. Her parents are distracted with their own worries – George Foster (Bruce Myles) has lost his job, Rose Foster (Lindy Davies) is an exhausted working mum and teenage sister Jenny (Lucinda Cowden) is pregnant. Susan has to work her way through the difficult process of making new friends in a tough environment. Buzz wants to be more than just friends and Susan has to decide what she is prepared to accept and what is important to her.
Curator's notes
This is quite a remarkable and very moving children's film. Dealing with some controversial subjects, Just Friends reveals, with painful clarity, the hard asks of a young teenager – trying to fit in, standing up for yourself in a group, and resisting peer pressure to do things you're not comfortable with. The story also has the young characters grappling with smoking, violence, drinking, stealing, and a teenage pregnancy.
Just Friends won first prize voted by the children's audiences at the Chicago International festival of Children's Films in 1986.
First broadcast in 1985 on the Ten Network.