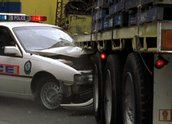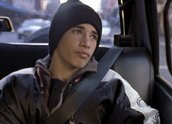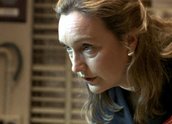 Wildside – Series 1 Episode 1 (1997)
Synopsis
A ram-raid on a clothes store by a group of homeless teenagers results in a high-speed police chase. Two officers end up dead but the teenagers escape. Two of them, Joe Pelluci (Paul Pantano) and Heidi Benson (Rose Byrne), seek help for their injuries at the crisis centre run by Dr Maxine Summers (Rachael Blake). The police from Central Police Station next door come knocking, clashing with Maxine as she tries to protect her young clients' interests. Meanwhile, ex-cop Bill McCoy (Tony Martin) has arrived at the crisis centre looking for his missing son, Nick. Who were the 'big fish' behind the ram-raid and is it connected with something much more sinister? Is Nick involved? Nobody wants to talk but McCoy is determined to find out.
Curator's notes
Top-quality performances, distinctive production values and a story structure that feels more loosely defined than that of many contemporary police dramas mark this episode, the first in the series. A cliffhanger ending and the beginnings of a connection between central characters Maxine and McCoy leave you wanting more.
According to series co-creator Mike Jenkins, the first two hours of Wildside formed the blueprint for the series that followed, not only in terms of what we see on screen but also the working processes used by the team. These included rehearsing actors and sourcing locations so that a high level of performance and visual interest could be present by the time a scene was shot – and they were in part motivated by a tight shooting schedule of five to six days per episode. Writer Peter Schreck, story editor Kris Wyld and dramaturge Nico Lathouris were central to developing a scripting and rehearsal process that focused on 'a range of basic questions actors asked with every scene' rather than learning lines. A flexible, observational approach with the camera aimed to allow for improvisation but also to capture environmental detail so that a 'density' greets the viewer on screen.
This approach to cinematography stands out in this episode, with characters frequently seen framed by their environment, allowing the textures of the city to be visible.
This episode of Wildside was first broadcast on the ABC on 23 November 1997. Despite critical acclaim, Wildside wrapped in 1999 after two seasons and 60 episodes because it was having difficulty securing the international sales it needed to maintain its budget.