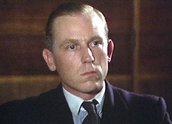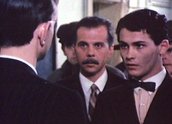 Waterfront – Episode 2 (1984)
Synopsis
Max Woodbury (Jack Thompson) is the iconic Aussie bloke. He'd far rather spend an evening at the Tivoli with his girl (Noni Hazlehurst) than take on the responsibility of the wharfies' union. When the union boss (Ray Barrett) dies of a heart attack in jail and the secretary (Chris Haywood) is brutally murdered, Max is forced to take a stand. He must assume control of the union if it is to survive.
Curator's notes
It's only a decade since the end of the Great War and battle lines are being drawn up in Europe between the far left and the far right. Mussolini is in power in Italy and his Blackshirts are brutally asserting fascist control. Those who can see a terrible showdown coming are leaving Italy for far away places where they dream that peace is still possible, like the mythical land of Australia. But Australia is in thrall to the British banks and poised on the brink of the Great Depression. The front line will be the wharfies fight to maintain their working conditions and wages against the shipowners who are determined to pare away hard-earned workers' rights by using desperate immigrants as scab labour.
With Jack Thompson as Max, the archetypal Aussie battler, brawler and womaniser, and Greta Scacchi as the luminously beautiful Italian refugee Anna, the series tells a terrible story of suffering along with the determination to stand up for what is right in a world that is rapidly slipping into a showdown between the extremes of fascism and communism.