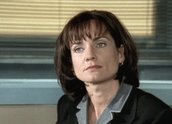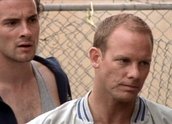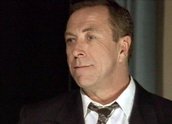 Water Rats – Goes With the Territory (1999)
Synopsis
The Sydney water police team are called in to investigate when a fishing boat explodes, fatally injuring a seventeen-year-old boy. What initially looks like an accident may be something more sinister: the boat belongs to Brian Geary (Steven Vidler), an ex-cop who has served time for corruption. There's a string of former associates who could bear a grudge against him.
It is Jack Christey's (Steve Bisley) first day in his new role as Detective Sergeant. Rachel 'Goldie' Goldstein (Catherine McClements) is still sad over partner Frank Holloway's (Colin Friels) departure from the force and put out by the arrival of Jack. As they investigate the boat explosion together, Jack and Rachel must negotiate their awkwardness over a one-night stand in the past and Jack being picked for the sergeant position over Rachel.
Meanwhile Senior Constable Gavin Sykes (Brett Partridge) is having doubts about his job. After his attempt to intervene in a domestic dispute misfires, his doubts intensify. Should he take up a mate's business offer and quit the force?
Curator's notes
In Goes With the Territory, writer Anne Brooksbank strikes a careful balance between action and the relationships of central characters, often using the former to give insights into the latter. The main plot, the boat accident investigation, is action driven, unfolding through crime-scene examinations, suspect interviews and chases – the hallmarks of police drama – and through the requisite Sydney Harbour location shots that give Water Rats its trademark look and feel. But Brooksbank also uses this action to push the Rachel and Jack relationship forward. The secondary story-line about Gavin works in a similar way. His investigation of a domestic violence situation reveals his feelings about his job.
While the main crime is both introduced and solved within the episode, the Rachel and Jack storyline contains 'serial' elements – building on events from previous episodes and leaving questions unanswered for next time. Gavin's story, on the other hand, appears resolved.
Of note is the economy with which a major change in the cast is addressed. This episode is the first following the departure of long-running central character Frank Holloway (Colin Friels). Friels's Frank had been a mainstay of the series. Bisley's Jack now steps into his shoes as one half of the show's central partnership with Rachel. While much is made of the difficulty Rachel has with her new partner, Frank is only mentioned briefly twice. Otherwise, it seems, it's business as usual for the Water Rats.
When this episode screened in 1999, it was a fertile time for Australian police drama. Out of the nine top-rating Australian series and serials that year, five were police dramas. Three of these were from production company Southern Star and producer Hal McElroy – Water Rats, Blue Heelers (2006) and Murder Call (2000). Water Rats was the third-highest rating Australian series that year behind Seachange (2000) and Blue Heelers (2006).
This is episode 92 of Water Rats, from the fourth series, and it originally aired on 20 April 1999.