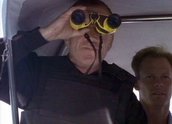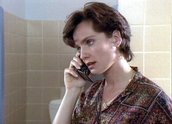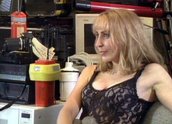 Water Rats – Dead in the Water (1996)
Synopsis
The Sydney Water Police are called in when there is an explosion on a charter boat full of schoolgirls and soon find themselves searching for more unexploded bombs in the harbour. Then a ferry is hijacked – could the two incidents be connected?
It's a busy few days at the office. There's a stowaway suspected of murder to bring in, a missing jogger to look for and the case of the 'negligee bandit' – a spate of boat robberies linked to sightings of a scantily clad woman. Meanwhile, Detective Rachel 'Goldie' Goldstein (Catherine McClements) struggles with her ex-husband over custody of their son. Detective Frank Holloway (Colin Friels) faces his estranged brother Jimmy (Andrew S Gilbert), just released from prison.
Curator's notes
This feature-length pilot, directed by Tim Burstall, packs in more action, location shoots and story strands than a standard episode of Water Rats. While its structure isn't typical, it establishes some of the show's trademark features – in particular, the water-based action that defines Water Rats's approach to the police genre. Boat chases, diving missions and views of Sydney Harbour abound. We're also introduced to the jokey camaraderie of Goldie and Frank's working relationship. McClements and Friels bring charisma to their roles and a spark to their on-screen partnership. Serial storylines – including Goldie and Frank's various family issues – are set up to be revisited in future episodes but, typically for this series, they take a back seat to the action.
While the main action story-line spans the full 93 minutes of the pilot, there are a number of smaller action subplots that are concluded in either the first or second hour – presumably to allow for the pilot to be screened in either two standard episode-length halves, or as a whole.
Dead in the Water was first broadcast on 12 February 1996.