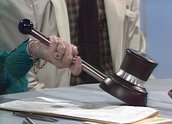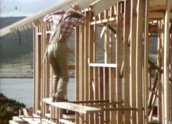 The Inventors (1980)
Synopsis
The program is presented by Stuart Wagstaff who introduces four inventors chosen from all over Australia. The inventors present their unique designs to a panel of three judges that includes Diana Fisher, Dick Smith and Neville Quarry, who represent a range of scientific, marketing and end user skills. The panel must choose a winning invention based on its originality, design principles and marketability.
Curator's notes
The presenter of the show is English-born Stuart Wagstaff, an actor and television host best known for his 116 cigarette advertisements for Benson and Hedges. His role is to introduce the inventors, tease out the elements of their design and keep the questions coming from the panel.
The three judges include another British-born member of the team, Diana 'Bubbles' Fisher. She's expected to play the 'dizzy dame' role, so she can be guaranteed to talk about the colour of the gadget while the guys talk knowingly about its science. Looking at the show after a gap of around 20 years, I'm amazed at how dated and sexist it seems to the contemporary eye.
Each show was taped before a studio audience and the winning invention chosen by the panel then became eligible to be chosen as the inventor of the year.
The New Inventors was created in 2004, with many of the elements of The Inventors although this time without the gender-specific roles for the judges, and with the inclusion of Indigenous and non-Anglo Australian judges wherever possible.