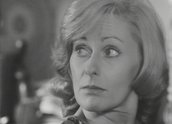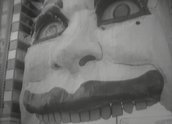 The Fourth Wish (1974)
Synopsis
James Casey (John Meillon) is a single father attempting to grant his terminally ill son Sean (Mark Shields-Brown) three wishes before he dies. Sean wants to own a dog, be reunited with his mother and to meet the Queen. To grant the wishes, James must overcome considerable obstacles. They live in an apartment building that does not allow pets. Sean's mother Constance (Noeline Brown) left when he was three years old and James has no idea where she is. At least the Queen is coming to Sydney to open the 1974 Commonwealth Games and visit a children's hospital. Whether out of fear of Sean finding out about the severity of his illness, misplaced fatherly pride or sheer obstinacy, James is determined not to let his son, or anybody else, know that Sean is dying. As for the fourth wish, James tells Sean that it must remain a secret or else it won't come true.
Curator's notes
James Casey, the hero of this three part mini-series, is a type of character that obviously appeals to Australian audiences. He is similar to Darryl Kerrigan (Michael Caton) from The Castle (1997): a battling underdog who persists in his fight for a personal cause, with no real idea of the obstacles that confront him. In the end he is saved by the fortuitous intervention of a third party, someone who finds in the hero's struggle a reason to believe in humanity once more. In the case of Kerrigan, it is Bud Tingwell's barrister; here it is Barbara Frawley's sympathetic journalist who eventually enables Casey to grant his son his third and final wish, to meet the Queen.
Meillon is in virtually every scene of the three-and-a-half-hour series, managing by the sheer skill of his performance to keep the audience's sympathy with his emotionally inarticulate character. Noeline Brown's role as Sean's mother is almost a cameo, confined as it is to a few scenes in episode two. Brown makes it memorable and her strong performance truly matches Meillon's in stature (see clip one).
Michael Craig, a highly successful English actor (in films like Star!, 1968 and The Royal Hunt of the Sun, 1969) had received an Oscar nomination as co-writer on The Angry Silence (1960), in which he also played a major role. He later made Australia his home and forged a very respectable career in screenwriting. His writing credits include The Killing of Angel Street (1981) and several episodes of G.P. (1989–96), in which he also starred (see G.P. – Toss a Coin, 1989).
Interesting from an historical perspective is a sequence in which James and Connie convince Sean that Connie is a Hollywood actress who is flying back to America. With all our security concerns today, airport sequences are now invariably filmed on set. The ABC used the actual airport terminal at Mascot. Also noteworthy is footage shot in Sydney's ever-evolving Luna Park (clip two). The third and final episode features film taken at the 1974 Commonwealth Games, although these actually took place in Christchurch, New Zealand rather than Sydney.
The Fourth Wish was first broadcast by the ABC in 1974. With the introduction of colour television the following year, a black-and-white mini-series quickly became unsaleable. The Fourth Wish gained a new lease of life when it was remade as a feature film by the South Australian Film Commission in 1976, for which John Meillon won Best Actor at the 1977 AFI Awards.