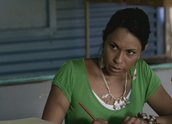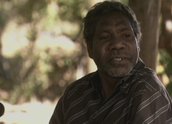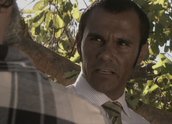 The Circuit – It's a Long Way Home (2007)
Synopsis
Young lawyer Drew Ellis (Aaron Pedersen) arrives in Broome to work for the Aboriginal Legal Service. His first day is a disaster: he crashes his car en route and is arrested through a misunderstanding. He is rescued by Sam Wallan (Kelton Pell), the ALS Aboriginal Liaison Officer. That night at the Roebuck Bay Hotel, he meets the close-knit legal community he will be dealing with on the Kimberley Circuit Court, including Magistrate Peter Lockhart (Gary Sweet), Clerk of Courts Bella Noble (Tammy Clarkson), Legal Aid lawyer Ellie Zdybicka (Marta Kaczmarek), Police Prosecutor Bob Temple (Bill McCluskey) and journalist Archie McMahon (Nick Simpson-Deeks). Drew is missing his wife in Perth and suffering under a heavy workload. One of his first matters is a young mother (Jedda Rae Hill) on drug charges facing a prison sentence.
Curator's notes
Set in and around Broome in north-west Australia, The Circuit provides an entertaining, informative and educational insight into the impact of the law on the lives of Aboriginal people as they attempt to maintain their cultural traditions and lifestyles. It addresses a number of social and cultural issues affecting the lives of Aboriginal people including the stolen generations, cultural identity, sexual and physical abuse, homophobia, racism, cross-cultural marriage, and the emergence of an educated Aboriginal middle class.
Besides casting Aboriginal actors in leading roles, employing hundreds of Aboriginal extras and engaging Aboriginal co-producers, directors and writers, The Circuit also provided cross-cultural training for its cast and crew. The production recognised and responded to the cultural protocols relating to the representation of Indigenous peoples and their cultural heritage. In doing this, they raised the bar for filmmakers working with Aboriginal communities.
Steve Jodrell, who directed episode four of The Circuit, described filming in the remote Kimberley region:
At times the tensions are depicted in the moving skyscape, the dynamic between vast landscape and small figures held in close scrutiny through the use of long lenses and shallow depth of field. The busy camera movements of the first series are harnessed further in an expression of uncertainty and restlessness that pervades the life of the characters.
It's a Long Way Home is the first episode of The Circuit and screened on SBS on 8 July 2007 at 9.30 pm. Series one consisted of six episodes. It won the Australian Human Rights Commission's 2007 Human Rights Award for television because, according to the judges, it was both entertaining and educational and addressed social issues in a powerful manner without preaching. In 2008, Tammy Clarkson won the Graham Kennedy Award for Outstanding New Talent at the Logie Awards. The success of the first series led to the production of a second, six-part series in 2009.