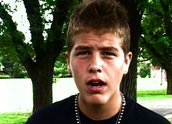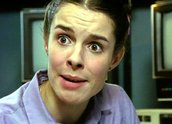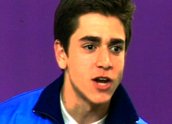 Short Cuts – Wheels on Fire (2001)
Synopsis
This is episode two and the students are thinking about their three minute films. Straight 'A' student Anna (Lucia Smyrk) is concerned that she will have to make films she doesn't believe in and is further upset when Oscar (Damien Bodie) edits footage of her to manipulate the truth.
Ross (Alex Tsitsopoulos) convinces Sophie (Gemma Bishop) to let him use her in her wheelchair as a 'dolly' to shoot the ultimate action footage for his soccer video but it ends in disaster. Desperate to make amends, Ross makes a comedy film combining Sophie's humiliating footage of him with some creative editing, making fun of himself.
Curator's notes
This is a quintessential Short Cuts episode with a strong focus on developing the stories and relationships of the characters but at the same time exploring interesting aspects of filmmaking, particularly the use of editing to manipulate meaning.
First screened on the Seven Network in 2002.