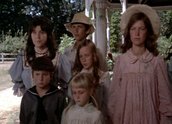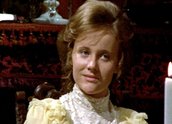 Seven Little Australians (1973)
Synopsis
This is the story of the Woolcot family – Captain John Woolcot (Leonard Teale) from the NSW Regiment, his young second wife Esther (Elizabeth Alexander), and his seven children and their adventures in late 19th century Sydney. It is based on Ethel Turner's best-selling novel, Seven Little Australians.
The family lives in their large home 'Misrule' by the Parramatta River. Captain John Woolcot tries to run his household with regimental discipline, but his rules and regulations are no match for his seven fun-loving children. The war of wills between the Captain and his troop of independent minded sons and daughters is tempered by the gentle guidance of the children's kindhearted stepmother, Esther.
Vivacious and unruly, Judy (Jennifer Cluff) is the ringleader and leads her six siblings into constant trouble. She is sent away to boarding school by her father in an attempt to improve her behaviour. Judy is determined to return home at all costs. She finally makes it but has become very ill. She needs to leave Sydney to recuperate, and an invitation for Esther and the children to stay at her parent's property 'Yarrahappini' provides a wonderful opportunity for a country holiday for them all. Surprisingly, the Captain, left alone at 'Misrule', misses his family. A terrible tragedy reveals the true strength of the family's love.
Curator's notes
This delightful and faithful adaptation of Ethel Turner's iconic Australian story, Seven Little Australians, was broadcast on ABC Television in 1974. The novel has been loved by Australian children for over 100 years and was skillfully translated into a charming television series.
While it looks a little dated, the story is compelling and the adventures of the madcap Judy and her family keep the audience hooked. The tragic end is quite harrowing and makes memorable viewing. Many viewers of the original series on television in 1974 are still able to vividly recall Judy's accident and her death scene after all these years.
Interestingly, the character of Meg, the 16-year-old eldest of the seven children, was played by Barbara Llewellyn who at twenty was actually older than Elizabeth Alexander who played the children's young 20-year-old stepmother Esther.
Seven Little Australians won the Logie Award for Best New Drama in 1974. It was restored by the National Archives of Australia and a DVD version including a 10-minute feature story from ABC TV's Weekend Magazine program from 1974, a photo gallery and an audio recording of author Ethel Turner's last speech, was released in 2004 by the ABC.