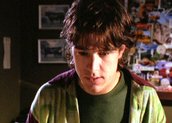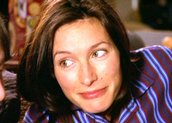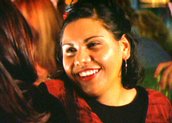 The Secret Life of Us – Now or Never (2001)
Synopsis
The Secret Life of Us follows a group of 20-somethings living in and around the same apartment block.
In this episode, Evan (Samuel Johnson) discovers he has been accepted into a two-month writer's course in New York, just as Alex (Claudia Karvan) finds her plans to move to London under threat. With Evan about to leave, the two must assess their feelings for each other. Ritchie (Spencer McLaren) continues to explore the gay scene and ventures into new territory in his relationship with Brad (Kenneth Ransom). Kelly's (Deborah Mailman) relationship with Nathan (Todd MacDonald) progresses. Gabrielle (Sibylla Budd) struggles with the impending fatherhood of her ex, Jason (Damian de Montemas). Struggling actor Miranda (Abi Tucker) clashes with housemate Will (Joel Edgerton) as she waits for the results of yet another audition.
Curator's notes
This final episode of the first season of The Secret Life of Us makes reference to the desirable 'trifecta' of partner, job and home first raised in episode one. While this is what characters talk about, there is an unspoken fourth element to the equation – friendship. Though the characters remain in their usual state of flux in pursuit of the trifecta, the episode is at pains to leave their friendships more resolved.
The episode's title, 'Now or Never', defines its theme. Writer Judi McCrossin uses this idea of biting the bullet to advance several characters' story-lines, with the main focus the 'unresolved sexual tension' between Alex and Evan. Evan's imminent departure overseas both forces the issue and creates a new dramatic obstacle to the characters getting together. Ritchie's 'now or never' situation involves taking a risk in his relationship.
Midway through season one Ritchie realised he was gay. Now, while exploring the gay club scene, Ritchie wonders whether acknowledging his true sexual identity has to mean becoming a 'gay stereotype'. This ongoing story-line reflects Secret Life's general concerns with identity and sexuality.
Dynamic editing and transitions accompany the edgier moments in the story, such as the nightclubbing scenes. Music is also important in setting the mood and pace. Views of Luna Park, the St Kilda pier, St Kilda beach, trams and Fitzroy Street neon firmly locate the action in Melbourne.
Partly financed by UK television's Channel Four, The Secret Life of Us screened in the UK before being broadcast in Australia on Channel Ten from 2001. The series rated well with Ten's target audience, the 16-39 demographic that encompassed the 20-something age group of its main characters. It was on air for three years. This is episode 22 of series one and the finale to the season.