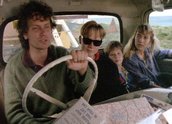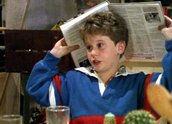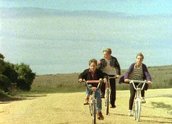 Round the Twist – Series One – Skeleton on the Dunny (1989)
Synopsis
Eccentric sculptor Tony Twist (Richard Moir), and his three children – thirteen-year-old twins Linda (Tamsin West) and Pete (Sam Vandenberg), and eight-year-old Bronson (Rodney McLennan) – move from the city to live in an old lighthouse in an ordinary seaside town. Settling into their new home, the Twists discover that the outside toilet is haunted and one stormy night they decide to have a showdown with the ghost.
Curator's notes
This is the opening episode of the first series of Round The Twist. Based on short stories by popular children's author Paul Jennings, the series is a rich mix of humour, scary ghosts, a bit of yuck and lots of slapstick. This episode gives a real taste for the eclectic range of themes and elements which combine to create the Round The Twist magic.
Round the Twist Series One first went to air in August 1990 on the Seven Network.