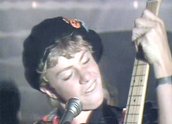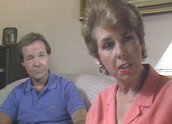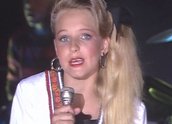 Pugwall – Hollow Drums (1989)
Synopsis
Thirteen-year-old Pugwall (Jason Torrens) is trying to get a band together. The first task is to find Orfo (Jay McCormack) a drum set. Eventually, and by luck, Pugwall and Orfo legitimately buy a great drum set, cheap. Now the band is really happening. They name it the 'Orange Organics'. Pugwall, however, still has some problems. The band needs an amplifier and a vocalist, and then there are his parents. His mother Supes (Louise Hall) and father Herohead (Ken James) are no help at all, and the options for a female vocalist are pretty small.
Curator's notes
This is episode four of the series, which was a real hit when it went to air in 1989 and is still very enjoyable television. The quirky lead character Pugwall is played by the beautifully cast newcomer (at the time) Jason Torrens. His Pugwall, with his intimate and amusing chats to camera, is a compelling and at times painful mix of daggyness and cool. The insightful scripts captured teenager angst in a comic and recognisable way, giving the series its staying power. Fashions might change but relationships between teenagers and parents don't.
Pugwall talking directly to the camera was a cutting edge narrative device at the time, possibly influenced by the popular teen film Ferris Bueller's Day Off (1986). The band consisted of Pugwall (Jason Torrens) guitar and vocals, Jenny lead vocals, Bazza (Troy Beckworth) keyboard, Orfo (Jay McCormack) drums and Stringbean (Ricky Fleming) bass guitar. The music, all written by Peter Moscos, was released by EMI records in conjunction with the series.
First screened on the Nine Network in 1989.