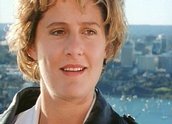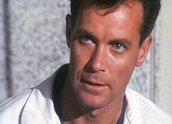 Police Rescue – Mates (1990)
Synopsis
Steve McClintock, better known as Micky (Gary Sweet) lives for his work on the police rescue squad. One day he rescues a 'jumper' called Bob (Philip Quast), a man who seems to have everything in terms of money and position but wants to end his life. As the two men get to know each other, Mick realises that despite his own sometimes difficult situation as a divorcee, he's blessed with the friendship of his 'mates' for those times when he's feeling low.
Curator's notes
Police Rescue was an immensely popular series on the ABC during the 1990s. It began as a telemovie made in-house at the ABC with money that the then head of drama Sandra Levy was able to scrape together from savings on other projects. The idea was to produce a prototype to attract overseas interest. The idea worked and the series was made by Sandra Levy after she had left the ABC and moved to Southern Star, with the BBC as the overseas partner. Eventually, five series were made, and at the height of its popularity a feature film was made, just before the fifth series.
Each week there's a complete story with a strong moral dilemma in which one or more of the cast of characters that make up the squad, is involved. This time it's Micky (Gary Sweet) who's been feeling a bit down but is pulled out of his distress by his close friendship with his work mates while the man he rescues from an attempted suicide has everything in life except good mates. The writing is strong and even though the story ends in tragedy, we are left with a sense of the great camaraderie and group support that allows these police officers to continue to do their job in difficult circumstances.