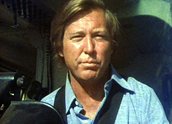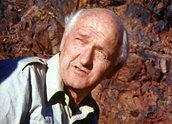 Peach's Australia – Flinders Ranges (1976)
Synopsis
Bill Peach takes us on a folksy amble through the Flinders Ranges of South Australia. As he reveals the extraordinary beauty of this arid range he tells us something of the rich history of settlement and exploration of the region, from the early settlers on Wilpena Station, originally 931 square miles of property, who squatted in 1851, to the recording of the Flinders' topography by the artist Hans Heysen, and the search for uranium deposits during and after the Second World War.
Curator's notes
Bill Peach was the original presenter of This Day Tonight on the ABC. He left the program to return to his first love, travel journalism, in 1975 and began Peach's Australia almost immediately. The series was immensely popular. Twenty-six programs were produced between 1975 and 1976 taking him from Arnhem Land in the Northern Territory to the Darling River in New South Wales, through the centre along the Birdsville Track and off shore to Norfolk Island.
Peach's homespun style matches the series perfectly. He meanders like one of Australia's inland rivers, around the country he's describing, offering tantalising snippets of history, spiced with a bit of art history and Aboriginal Dreaming stories thrown in for good measure.
The series is very much of its era, if a little too slow for our post video clip sensibilities, and the film stock has degraded somewhat. Nevertheless the half hour is packed with well researched yarns to excite in the most intrepid grey nomad a greater appreciation of this ancient land.