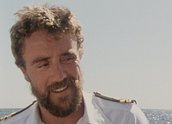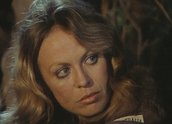 Patrol Boat – Never Under the White Ensign (1979)
Synopsis
Patrol Boat is a television drama about the crew of a navy patrol boat, whose job it is to guard Australia's coastal waters. In this episode Jacki Weaver guest stars as journalist Jenny Smith who visits HMAS Ambush to research a story. She is an outspoken feminist and critic of the navy. The pressure is on CO David Keating (Andrew McFarlane) and his crew to avoid giving her material for another critical newspaper piece but things get off to a bad start when Petty Officer 'Buffer' Johnston (Danny Adcock) accidentally drenches her while hosing the decks. When the boat is called to investigate an unauthorised landing on a remote coastal island, Smith insists on accompanying the team.
Curator's notes
Patrol Boat was produced between 1979 and 1983, a period when Australia was not at war. The series sometimes highlights distinctly undramatic aspects of the crew's work: for example the frustration of long periods at sea, or the training for emergencies that seldom actually happen. In this episode, it is Jacki Weaver's journalist who hopes the boat will run into insurgents, to give her a dramatic story – while the navy characters are quick to point out that their operation will most likely turn up trespassing fishermen, if anything at all.
Nonetheless, the navy setting is still fundamental. Patrol Boat draws drama from the personal lives of its characters, their friendships, rivalries and romances. They are men with a 'calling' to the sea and military service. Patrol Boat highlights their camaraderie, which is inflected with an Australian larrikinism arguably more culturally prevalent in the '70s than now. Romance and family life takes place in the fleeting days spent onshore, and the impact of this on the sailor's lives is often explored. The series's take on male-female relationships is also inflected with the shifting currents of the times, as seen in contemporary shows like Cop Shop (1977–1983). Here, the arrival of Weaver's feminist journalist precipitates a clash between feminist versus traditionalist and posh journalist versus salt-of-the-earth sailor.
Patrol Boat was produced in cooperation with the Royal Australian Navy. Several real Navy vessels starred in the show, although they were given fictional names. Perhaps in part because of its unique setting, the series manages to avoid the slightly artificial studio look of many drama series of the era. This episode's writer, Tony Morphett, is an important figure in Australian screenwriting, the co-creator of shows such as Blue Heelers (1994–2006) and Water Rats (1996–2001). More recently, he has worked on another series set on a patrol boat, Sea Patrol (2007–11). While Sea Patrol is unrelated to Patrol Boat, the two series make an interesting comparison, the latter introducing female members into the ship's crew and focusing more on action-based drama.
Patrol Boat ran for two seasons, the first going to air in 1979 and the second in 1983. Never Under the White Ensign is the thirteenth and final episode of season one and was broadcast on 27 September 1979. It was the first local drama to screen in a 7.30 pm timeslot on the ABC. According to a 1981 report in Melbourne's The Age newspaper, it was also the broadcaster's first major overseas drama sale, after Paramount bought the world rights for one million dollars.