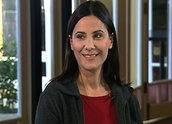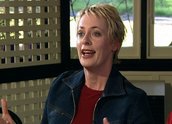 Mum's the Word – Episode 9 (2003)
Synopsis
A group of women, including actress Zoe Carides and broadcaster Amanda Keller, discuss body image before and after pregnancy with presenter Rebecca le Tourneau.
Curator's notes
The women selected to be part of this discussion are chosen for their entertaining stories about parenting rather than representing the range of parenting issues in the community. The idea is to show ordinary parents that, whatever they may be struggling with, it is probably shared by most other parents too. One of the mothers is a sole parent in difficult circumstances while the others are media high flyers. There's also a marathon champion Heather Turland. They are all attractive, opinionated and very articulate.
In order to break out of the confines of the studio discussion, the program is broken up with segments that take us into the wider community, including a conversation with a father of three who underwent a male-to-female transition. These breaks are presented by comedian and writer AJ Rochester.