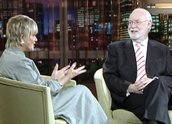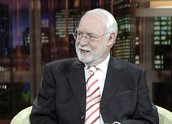 At The Movies – Series 1 Episode 55, Little Fish (2005)
Synopsis
Margaret Pomeranz and David Stratton review the latest cinema releases including The Perfect Catch and Wallace and Grommit in The Curse of the Were-Rabbit. There's also a review of the remarkable feature length documentary Murderball and we see Cate Blanchett in a new Australian film, Little Fish followed by an interview with the director of the film, Rowan Woods and cast member Sam Neill. Finally, there's a documentary about the wine industry battling globalisation in Mondo Vino and the Herzog documentary Grizzly Man.
Curator's notes
Each week, Margaret Pomeranz and David Stratton review the latest cinema releases. One of them takes on the reviewer role while the other adds comments towards the conclusion when they give their rating for each film. In this week's program, Margaret Pomeranz reviews Little Fish – a 'small' local feature film that the internationally renowned Australian actress Cate Blanchett comes home to star in.
It's a film by director Rowan Woods about a former heroin addict trying to rebuild her life. The film is part thriller, part romance and part family drama and Margaret's review is full of praise for the extraordinarily fine performances of Blanchett and Hugo Weaving, with Sam Neill, Noni Hazlehurst and Martin Henderson rounding out a really wonderful cast. The program includes an interview with the director Rowan Woods and another with Sam Neill, which offer further insights into the director's style and how he worked with the cast to understand the social milieu of the film.
From its earliest years on SBS, the style of Margaret and David's movie review show has been enhanced by using footage from the film that distribution companies make available to accompany a film's release. Over the years, the two presenters have honed their skills to create a very sophisticated review script to accompany the footage so that we learn something about the storyline and the actors' performances from the footage, at the same time as we appreciate their response to the film. They're also both adept at not giving the storyline away while managing to discuss a particular film's style and actor performances.