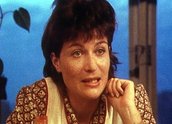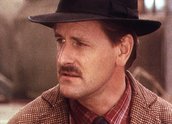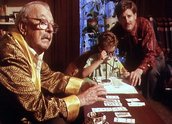 More Winners – Mr Edmund (1990)
Synopsis
Cherry Williams (Rebecca Smart) and her little brother Sam (Steven Scott-Young) live almost under the Sydney Harbour Bridge, where their mum Margaret (Rhondda Findleton) runs a boarding house for impoverished guests. With a mum who has forgotten how to dream Cherry struggles to keep alive her dream that one day she will become a lawyer. Then Mr Edmund (Robert Grubb) comes to stay. He believes that dreams can come true and his ambition is to sing at the Sydney Opera House. Cherry and Mr Edmund go on a roller coaster ride of raised hopes and dashed dreams but Cherry's faith in wishful thinking is finally rewarded with a happy ending.
Curator's notes
This telemovie from the More Winners series produced by the ACTF is a charming modern fairytale in which hope triumphs and dreams come true. Shot in inner city Sydney with the Harbour Bridge and Opera House in the background, the locations and overall set design are a real feature of this production. Rebecca Smart's talent shines through in the role of Cherry.
Mr Edmund first aired on the ABC at 6.30 pm on Sunday 15 July 1990.