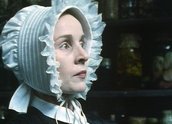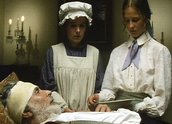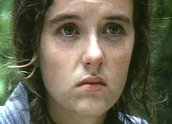 More Winners – The Journey (1990)
Synopsis
On an isolated Tasmanian mountain plateau, 12-year-old Ada Zuckermann (Christen Cornell) lives with her wealthy miner father Justus (Owen Weingott). They are cared for by housekeeper Martha (Judith Stratford), and her teenage daughter Agnes (Melanie Boomer). Unbeknown to Ada and her father, Martha is plotting to secure the Zuckermann fortune for herself. When Justus is fatally injured in a fall from his horse, before he dies, he gives Ada a map and tells her she must journey south to find her true inheritance. He is adamant that she must take Agnes with her. Martha orders Agnes to kill Ada, steal the map and pretend to be her, but although she tries, Agnes can't do it.
Curator's notes
The Journey was part of the More Winners series which, building on the successes of previous ACTF anthologies Winners and Touch the sun, played around with different genres. This is a gothic melodrama of innocence, tragedy, magic and evil – a larger than life production and not one of the more successful More Winners telemovies. The overall story, supposedly a mystery, is rather weak but has some redeeming moments, and there is some fun in the script and cinematography with the use of symbolism and metaphor.
The Journey first aired on the ABC at 6.30 pm on Tuesday 8 May 1990.