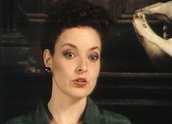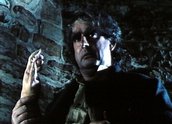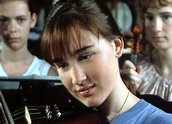 More Winners – His Master's Ghost (1990)
Synopsis
A group of kids are on a music camp in a spooky old mansion. Some of them are more interested in the stories about a resident ghost than their music and young Flea (Simon Grey) is particularly fascinated by it all. A mischief-maker, he has a lot of fun playing practical jokes and frightening people with monster masks and severed hands, until the mysterious axe-carrying caretaker Mr Bretherton (Jonathan Hardy) begins to scare him a little too much.
Curator's notes
The setting of Montsalvat – a gothic mansion and former artists' colony in Eltham, Melbourne – is perfect for this mystery comedy, a telemovie from the More Winners series produced by the ACTF. This location, combined with effective lighting, camera work, sound effects and editing creates a sense of mystery, some delightfully 'scary' moments, and humour. The music elements also add richness to the story.
His Master's Ghost first aired on the ABC at 6.30 pm on Sunday 22 July 1990.