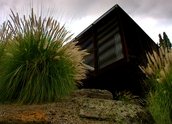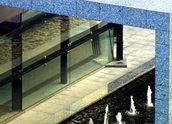 In the Mind of the Architect – Episode One: Keeping the Faith (2000)
Synopsis
Keeping the Faith is the first in a series of three programs showcasing contemporary Australian architecture. In this program, some of Australia's best-known and finest architects talk about their work and how their initial vision becomes a built reality.
Curator's notes
Disclosure: I was the Executive Producer of In the Mind of the Architect so the following notes should be read with that information in mind.
One of the really outstanding elements of this series is the cinematography. Matthew Temple was a young ABC cameraman whose passion is drama – but fortunately the program's producer Tim Clark discovered Temple was available to shoot this documentary series. Temple's sense of space and lighting and his ability to convey the intentions of each architect are quite breath taking, and provide an arresting visual adjunct to the architect's own words.
And can these architects talk! Sometimes poetic, sometimes pretentious, always passionate.